By
Phil
- 5 May 2016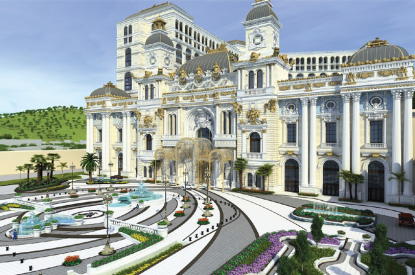 Best Sunshine International, owned by Imperial Pacific International Holdings Limited, is looking for investors to raise $550m to finish the build of its Grand Mariana Casino & Hotel in Garapan, Saipan, in the Northern Mariana Islands.
Grand Marina is part of an overall development destined for Saipan, the largest island in the Northern Mariana Islands and a commonwealth of the United States in the western Pacific Ocean, that will cost US$7.1bn.
The group opened Phase 1 of the project on November 27 2015. Called Best Sunshine Live, it includes a 24-hour Players Club with three VIP areas, 16 VIP tables and 32 mass gaming tables.
Commonwealth Casino Gaming Commission Executive Director, Edward Deleon Guerrero, revealed that the developer was turning to financial institutions such as SC Lowry, Standard & Poor, and Morgan Stanley who had all spoken to the commission to gain a better understanding the regulatory want to scrutinize the regulatory environment in the Northern Mariana Islands.
He added that the financial institutions were very comfortable, and had every faith in BSI's ability to deliver a successful project.
Imperial Pacific said the casino had generated $6.1bn in VIP table games roll in the first quarter along with $26.9m from the mass tables. GGR came in at about $186m for the first quarter.
"Following the launch of VIP gaming operations of the Temporary Casino in November 2015, the Board has taken into account the unaudited VIP table games rolling for the past six months, the actual operational scale and service reception capability of the Temporary Casino as well as the number of hotels situated in Saipan," the company said."The Board anticipates that the VIP gaming operations will cease to grow and have become saturated prior to the completion of the town hotel, Grand Mariana Casino and Hotel Resort, located at Garapan, Saipan by late 2016."
The overall $7.1bn integrated resort will boast a four-story casino building in an the Beaux-Arts style used by Casino de Monte Carlo.
Grand Mariana will deliver 373 hotel rooms with the 16 storey hotel expected to launch in the first quarter of 2017. A grandiose lobby will feature a golden dragon snaking its way along an impressive staircase. As well as beachfront villas, pools, and two gaming floors, the hotel will also boast 10 presidential suits, each with its own swimming pool.