By
Phil
- 10 December 2013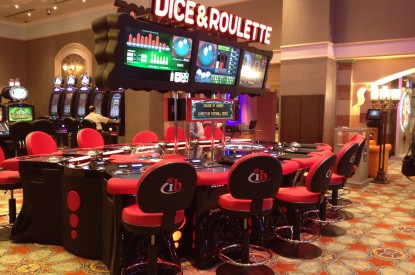 Interblock has installed a 12 plat station G4 Organic Twin gaming machine into Casino Merit Lefkosa owned by Merit Casinos.
The installation into the Merit property, located in Nicosia, Cyprus, was carried out in November, 2013. It has since shown excellent results.
Bojan Dreven, Regional Sales Manager at Interblock, said: "We are pleased that Interblock is placing new games like our Sic Bo and Craps into the Cyprus gaming market in addition to the already well known and established Interblock Roulette. It's also a very important fact that Interblock is a key player in ETG segment with a majority market share."
G4 Organic Twin gives the casino owners an option to optimise the floor layout and maximize their turnover. Organic Twin emphasises the core essence of Organic Generation, a Multigame option. The selection of games on Organic Twin is wide reaching. Nuh Yondem, Slot Director at Merit Casinos, explained that the product selected for Casino Merit Lefkosa offers a combination of Roulette and Dice game generators with Sic Bo and Craps games.