By
Phil
- 2 January 2014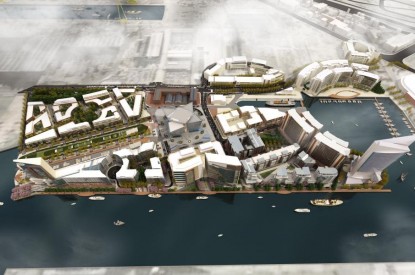 British operator Rank has been in discussions with politicians in Northern Ireland as interest in piecing together the legislation needed to allow for the first casino in the country, most probably in Belfast, gains pace.
Councillors in Belfast have held 'exploratory discussions' with Rank Group over the prospect of a Belfast casino which would also include restaurants, bars, a theatre and a hotel all under one roof in the Titanic Quarter of Belfast.
Dan Waugh, Rank Group's Strategy Director, is believed to have spoken to politicians from Sinn Fein, Alliance and SDLP councillors towards the end of 2013. He has also presented plans of what a Rank casino could look like in the capital city, which are due to go on display in Belfast's City Hall.
Mr Waugh said: "We want to determine whether or not there is an appetite for a change in the Northern Ireland legislation which would eventually allow for a strictly regulated and monitored gaming operation to anchor a broader entertainment centre with cinema, restaurants, bars and possibly a hotel, the likes of which are prevalent in most major cities in Europe."
"We are designing a prototype model specifically for Belfast and this would include all the components mentioned, create up to 200 skilled jobs and generate significant economic benefits through taxes and business rates," he added. "We would specifically recruit our personnel from areas of social need in Belfast where long-term unemployed and young people not in employment, education or training are in the highest numbers. Training in gaming trades and professions provides a passport to travel the world and work in just about any corner of the world."