By
Phil
- 17 December 2014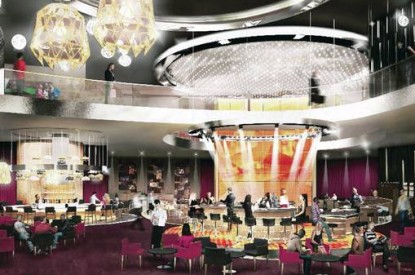 The Rank Group has revisited its proposed casino for Belfast, delivering an even bigger project, as it discussed the introduction of new legislation with city councillors.
At a previous meeting in September Councillors remained on the fence over the proposal with a 'no decision' ruling although Social Development Minister Mervyn Storey, of the DUP, remains firmly against casinos being introduced into Northern Ireland.
Whilst Rank has not identified a site for its £18m project it confirmed it was eying the city centre and the Titanic Quarter, highlighting that its proposal would create twice as many employment positions as first envisaged. The overall development would include a gaming floor, restaurants, bars, a theatre and a hotel all under one roof Rank has previously said it would deliver 200 jobs but now pitches that as twice the amount. It would also hand over £80,000 each year to a charity focussing on problem gamblers.
Alliance councillor Tom Ekin said in principle he supported the idea adding that if it was done right it would be a great asset to Belfast.
Dunlewey Addiction Services stated: "We see no issue with casinos providing they have robust protections systems in place that will protect those individuals who are at risk of problematic gambling."
Social Development Minister Mervyn Storey said in a statement to the BBC: "In December 2012, the Northern Ireland Executive agreed that the current law on casinos should remain unchanged for the present.
"I see no compelling reason to revisit this issue at this time."
Rank Group, which operates 55 casinos in Britain, would need to see a change in legislation in order to operate a casino.
Dan Waugh from Rank previously said: "We believe we could bring something to Belfast, which doesn't exist, and would attract people into the city centre for fun and entertainment. We have a range of measures to protect our consumers including research, education and support services. We are realistic, but optimistic over this proposal. It is a proposal that has a lot of public support and we think the scale of investment and jobs we are offering should be taken seriously."