By
Phil
- 8 November 2019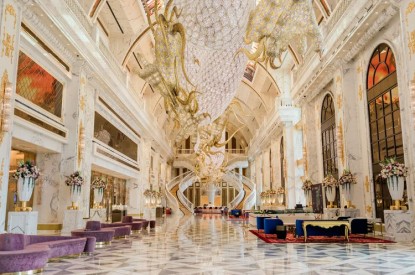 Trouble is continuing to mount for Saipan's Imperial Palace casino with FBI agents raiding the governor of Saipan's home and office, as well those linked to Imperial Pacific International.
Saipan's Governor Ralph Torres was questioned as well as phones and computers being analysed.
Governor Torres said: "In every opportunity I have been given to serve this community, I have raised my hand and have sworn an oath to uphold the constitution. A part of this oath is to respect our system of laws and to allow these processes to take their course.
"As information is provided, I will continue to do what I have always done, which is to support the goals and aspirations of the people I serve and to remain worthy of this privilege that has been given to me. For this reason, I look forward to continuing to do this important work with the utmost integrity."
Lieutenant Governor Arnold Palacios added: "We have provided them with all the information and access that they have asked for, with the intent of being completely transparent and helpful in the investigation," he said, adding that the FBI had made Torres aware of the raids beforehand.
Imperial Pacific stated: "Firstly, our companies have nothing to hide and will cooperate with law enforcement authorities. Secondly, we want assure the people of the CNMI that we continue to be law abiding and good corporate citizens who are proud and privileged to be members of the CNMI. Finally, we want assure our employees, their families, vendors, patrons and residents alike that our companies are intent on succeeding and making the CNMI the jewel of the Pacific for our emerging gaming industry."
Bloomberg has previously published articles questioning the impressive figures generated by the casino's gaming tables and has highlighted unusual payments to relatives of legislators.