By
Phil
- 19 August 2020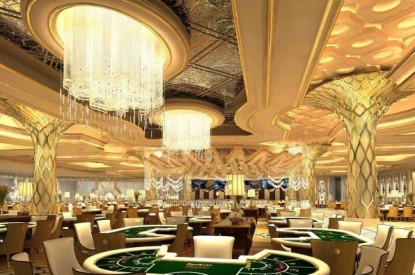 Imperial Pacific International has been warned by the Governor of the Northern Mariana Island that it could have its licence suspended got its Imperial Pacific resort or have it revoked altogether if it doesn't pay its annual US$15.5m license fee.
In response to the Saipan casino operator asking to have the licence fee delayed or postponed, Governor Ralph Torres sent a letter to IPI CEO Donald Browne.
Imperial had already asked for a US$3m regulatory payment to be postponed due to the closures and effects on travel caused by the coronavirus pandemic.
Governor Torres said: "I assume by 'abatement for the year of 2020' IPI seeks to be absolved from paying the required fee entirely. This request cannot be dealt with administratively as the fee has been set by law. The law that provided IPI's obligation specifically as the Casino License Fee was unconditional.Further, the Casino Regulatory Fee is created by Commonwealth Law. The Force Majeure clause of the License Agreement cannot supersede an explicit statutory command of the Legislature. This is also true with regards to payment of the Casino License fee. This letter serves as the notice of intent to suspend or revoke the license required by Section 31 (of the Casino License Agreement). Pursuant to Section 31, IPI now is entitled to an 'adequate and reasonable time to cure' the breach."