By
Phil
- 27 June 2022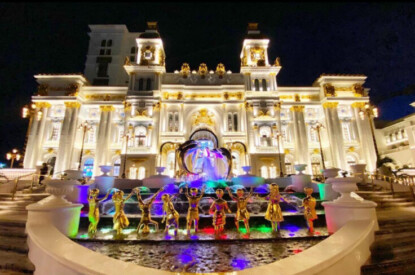 Imperial Pacific International (IPI) has confirmed it is looking to reopen its once lucrative Imperial Palace Saipan casino November this year.
The troubled venue, which has been closed since March 2019 due to the pandemic, had its licence revoked in August 2020 after it failed to pay annual licence fees. However, it has now reported that it is close to reaching an agreement with the Commonwealth Casino Commission said it was 'in the process of finalizing the settlement terms through a settlement agreement' with the hope of the November reopening.
The operator said: "The agreement is expected to be signed by the end of June 2022 and IPI is actively planning, under CCC's guidance, for reopening by November 2022. "Once the travel restrictions in Saipan are lifted, the casino in Imperial Palace Saipan shall resume operations and be opened to public. We expect the successional opening of villas and hotel rooms of Imperial Palace Saipan, subject to the lifting of the global travel restrictions, will enhance our capacity to welcome visitors to Saipan."
It also claims to have engaged 'major global construction companies, consulting firms, design and engineering firms as well as local sub-contractors' to finalise construction work on the Saipan casino.
Losses for the year came in at HK$1.07bn coming down from HK$7.39bn last year.