By
Phil
- 21 June 2016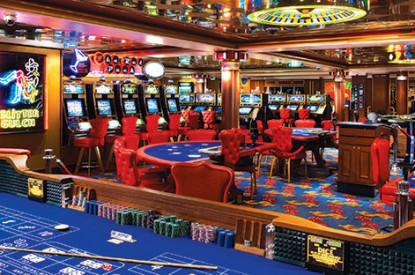 Konami Gaming's SYNKROS casino management system has been selected by Norwegian Cruise Line Holdings to help power casino operations across its world-class fleet, including a total of 3,666 slots and 289 table games.
Through the upcoming year, Konami will launch its latest SYNKROS systems technology on a total of 18 ships operated by NCLH under its three brands: Norwegian Cruise Line, Oceania Cruises, and Regent Seven Seas Cruises.
"Throughout its history, Norwegian has been recognized for bringing innovation to the cruising experience, and this undoubtedly extends to the gaming and technology conveniences found on board our ships," said Jim Abbas, senior vice president of casino operations at NCLH. "Now, across the company's three brands, we are continually embracing new technologies and SYNKROS has demonstrated core alignment in bringing these features to market."
The global cruise company first selected SYNKROS in 2012 for two of its newest cruise ships, primarily due to the platform's reliability, marketing, and multisite capabilities. Three years later, NCLH is further expanding Konami's system to its fleet with tools such as Money Klip cashless wagering, cage management, and Advanced Incentives Bonusing.
"As technology channels and consumer expectations continue to evolve, we've been able to successfully leverage the SYNKROS environment in order to deliver an integrated, individualized guest experience," said Abbas. "Through our systems partnership with Konami, we're bringing our customers the newest tools and features that exemplify the highly personalised experience they enjoy throughout their journey with us."
"Konami is very pleased to continue supporting the diverse business needs of Norwegian Cruise Line Holdings," said Scott Richards, director, systems sales for Konami. "Our team has dedicated itself to preparation and efficiency as multisite conversions and new installations progress. We've seen strong momentum to date and look ahead to additional successes."