By
William
- 22 November 2022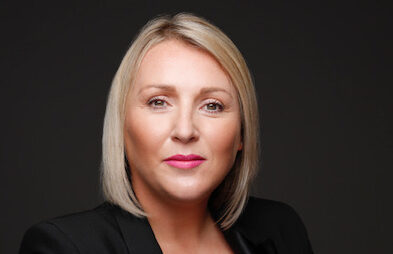 The vast investment in the US market is eye-watering, bringing with it significant fraud and ID challenges.
Fiona Davies, Head of Gaming at OCR Labs Global, says the race to gain market share serves as a feeding ground for an industry of fraudsters, and questions whether operators want high player volumes at any cost or a house full of sustainable, fully-validated players.
In October, OCR Labs attended G2E in Las Vegas. What did you take away from the event?
What was clear from speaking with vendors at G2E is that the industry is experiencing huge growth, which brings opportunities and challenges. We also heard that bonus abuse is either already a big problem or becoming one.
Vendors have an opportunity to get Responsible Gambling (RG) measures right. Having a single view of your population's gambling by state would be best practice, as seen in countries like Spain – but, failing this, there are some great technologies out there that give the operators a single view of players and flag gaming habits early on.
Having a sustainable, top-down approach to knowing that some of your players will have gambling issues can be life-changing. It's key to have a team set up to spot this and be there for the players.
What are the main fraud and ID challenges operators are facing stateside?
The challenges are linked to the race to gain market share. Some operators have deep pockets bringing the player acquisition effort to a level none of us has seen before. This is dangerous because bonus abuse is rife, and the statistics for ID fraud in the US show that it's at its highest.
Let's not forget about the industry of fraudsters looking at the US market as a feeding ground – look at what Canada has done with a more robust policy around ID documents. They will no doubt have a much more manageable fraud challenge.
The vast investment in the US market is eye-watering. What do operators want, high player volumes at any cost or a house full of good sustainable, fully-validated players? This debate will undoubtedly continue and will bear out operationally over the next few years as the bottom line will tell a tale of its own.
What sophisticated methods are primarily being used to take advantage of iGaming companies?
We're accustomed as an industry to a range of fraud, for example, people using stolen and fake IDs, bonus abuse and a rising number of fake digital IDs. These are more complex for iGaming companies to flag as a problem until it's way too late, and the cost to the business occurs. Letting in fake IDs eats into profits while also using hours of operational time – so the real cost of fraud is complex to determine. But it is a growing cost.
The challenge is that fraudsters have been able to work the system to some degree, taking advantage of the fact that many identity verification (IDV) methods are still using templates and human agents to verify people when the automation falls into the human review – it can range from 50 to 20 per cent of all documents being checked.
This allows a large window for fraud to get in, and this is why we have created a technology that removes any need for human intervention. You can trust that the tech won't pass through any fraud, and all good customers will make it through the process quickly and accurately.
Our founders' aim is to offer the industry a new style of technology that thinks differently – one that can decipher and learn in real time and isn't restricted to a templated approach. Using our unique Deep Neural Network, when we are presented with a new fraud type, we are able to flag and review it within the day. And because it's our own technology, we can then adapt what we see in fraud patterns as they evolve.
What is an example of this?
On a recent data test with a large sports book – we flagged two documents that had passed through their vendor check as real IDs. These two IDs also had been reviewed by the supplier's agents and had also been reviewed by the operator's team. The operators came to us and said they had passed three checks and were good IDs.
We had correctly identified these IDs were fake, as we could see what none of the other checks could – that the hand holding the ID and the background were the same in all the images captured. This is one example of how our tech is not just looking at the ID itself; it is also analysing and learning from the images we see in the background. These images, once seen, are never forgotten by our tech – hence we could determine that it was a fraud.
What is the cost of onboarding fraudulent users?
The cost of onboarding fraudulent users will depend on the market. I'd argue that the real question is, what is the lifetime value of a client? The cost of onboarding a fake is not just the loss of revenue but also the time and cost to the business operationally – you end up spending more time and money on bad clients than good ones.
As an industry, we are too focused on 'frictionless onboarding'. This isn't something we should be discussing today. Instead, we should be looking at lifetime onboarding of good clients and keeping out the bad – because the technology available now has surpassed the need to do fast eKYC at the front, which leads to fraud due to its soft nature.
IDV technology has come by leaps and bounds with some suppliers. New solutions now produce much better automation and pass rates. Thus new ways of operating can be considered. Today, you can put together an ID with a biometric face match in seconds, which stops the vast majority of bad actors and results in very limited fraud.
Just as importantly, though, today's tech has a better user experience. Being able to quickly verify yourself with just your ID and a smartphone means that the process customers experience shouldn't be thought of as added friction – rather, it actually bolsters the confidence users have in the platform, giving them legitimacy.
We all know that ID theft, bonus abuse, and digitally generated fakes are mammoth, growing problems in the industry. These are examples of how those scenarios would play out: Jon's son takes dad's card to open a betting site; Jon sells his ID to a stranger to open a betting account; Fraud Farm generates multiple attacks on your sites with the same ID, slightly changed.
Implementing technology that prevents all kinds of fraud means that you will be onboarding more clients with a good lifetime value (LTV) rather than onboarding a large number of fraudsters.
What best practices can businesses be undertaking to ensure they're only onboarding genuine users, as well as meeting their AML & KYC requirements?
IDV with Liveness is now available at a low cost and received with gratitude by users. Doing more at the front will lower the costs throughout the lifecycle.
What is the real cost of low-touch eKYC?
The market is changing, and the users are at the heart of what you do as operators need players that stay and spend for years. We are starting to see operators incentivise clients to validate themselves at the start of their journey, which yields operational efficiencies and also means genuine users are feeling supported in their relationship with you.
Instead of validating their identity when they make a deposit, they complain that operators only want to know who it is only when they withdraw their cash. This is an example of a poor, non-client-centric approach, not a best practice one.
What solutions does OCR Labs offer operators to scale user onboarding without increasing the odds of onboarding fraudsters?
OCR Labs Global is a fully-automated digital identity verification (IDV) solution that allows you to quickly verify anyone, anywhere, anytime. We know that users will drop off if the onboarding process is too lengthy or difficult, so we've made it as easy as possible for legitimate users to go through it without letting fraudsters through.
OCR Labs Global uses advanced image analysis and deep learning technology to accelerate good users and stay ahead of fraudsters. We've bundled four proprietary technologies in one solution to achieve this – identity document optical character recognition (OCR), document fraud assessment, liveness detection, and face matching.
We securely verify users in seconds with just their ID and a smartphone – from anywhere in the world. Our tech can understand 16,000+ documents in over 220 countries and principalities and process 142 languages/typesets – more than any other identity verification provider in the world.
What is the significance of 100 per cent automated technology?
Time is friction. Players getting moved by no fault of their own into a manual, time-costly process (normally due to a poor image or poor OCR) or excessive time to cash out is frustrating and leads to unhappy players going elsewhere. It's also important to remember that if a lesser validated journey happens at onboarding, this often just shifts friction to a later stage in the process, like cashing out – which is counterproductive.
A question to think about is, what is your drop-off rate, and how many players do you lose at the front door? A benefit of our 100 per cent automated technology is keeping the player with you. We speak to operators that have challenges with some of the traditional IDV vendors who add friction at the beginning of the journey.
They can't adapt to changes in their flows as the other vendors are not 100 per cent proprietary, unlike ours. Another question for your vendor is, can we impact the user experience, amend the text we show the player, and make adjustments to the journey?
Another key element is accuracy. Human agents make mistakes – we recently did a data test where the operator assessed two documents they were convinced were real IDs. These IDs had been passed by the ID vendors' engines, by the agents and also by the operators' in-house agents. We rightly flagged them as fake using elements OCR Labs Global's technology could detect but which could not be seen by a human eye or their vendor's process.
A smooth user experience is paramount for operators, yet verification at sign-up isn't enough anymore. What is the right balance between continuously reauthenticating users without having them look elsewhere for greater convenience?
If you do IDV right at the start – meaning you use ID with face matching and liveness checks – then you won't need to reauthenticate unless a significant trigger occurs. And when you do, the process will still be quick and easy for players. Using the original liveness check image you simply open a user's mobile phone camera, still in the app or browser, and take a new liveness image.
This is then compared against the original image in seconds. Little friction and widespread acceptance by users as it's commonplace to unlock your device in the same fashion.
OCR Labs Global's platform covers almost every identity document in the world. What does this mean in practice for operators?
Covering almost every identity document in the world means that gaming operators have one less thing to worry about when it comes to expansion, we consolidate what used to be a multi-vendor process.
Whether they're presenting a firearms licence in Nevada, a Brazilian paper ID card or a Japanese driving license, OCR Labs Global can verify your users in seconds with an ID, a smartphone, and a smile. We also meet the most stringent compliance and regulatory requirements globally, so you will stay compliant with local laws wherever you go next.