By
Lewis
- 14 October 2020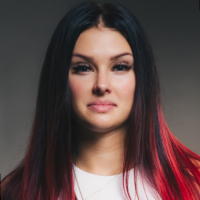 Petra Maria Poola, Head of Business Development and Operations in Malta at OneTouch, explains how online casino providers can attract players from other verticals and markets that hold the potential for cross-sell.
OneTouch is preparing to launch a mobile-first live dealer product in partnership with Bombay Club. Can you tell us a bit more about the agreement?
We've teamed up with the Bombay Club High Roller Studio to launch a digital live dealer product which authentically recreates the luxury casino experience. In line with the rest of our offering, it was designed with a mobile-first approach, retaining the effortless gameplay and single-touch interactivity for which our portfolio is known.
Partnering with Bombay Club, who run a VIP live casino studio in Latvia, allows us to bring a premium land-based experience to players on the move. Boasting world class Roulette, Baccarat and Blackjack tables, a luxuriously designed betting area, and a dedicated VIP room with distinct rewards and promotions, it is set to become one of the live dealer vertical's highest quality products.
What is the potential for online providers to attract land-based players and sports bettors?
At OneTouch we're always partnering with new operators, so it's difficult to tell whether customer acquisition comes because land-based players are switching online, or simply because our content is being enjoyed by new audiences. That said, the consistent proliferation of mobile usage means that the online sector's acquisition of land-based players has been steadily improving for several years.
Sportsbook conversion, however, presents a different proposition. The recent pause of live sport stimulated a lot of discussion around cross-sell. In reality, however, only a small number of sports bettors transitioned to the casino sector. And with live sport seemingly back for good as global leagues make every effort to continue despite new measures, that's unlikely to change.
Although there will always be certain players who simply enjoy the 'thrill of the punt' across both verticals, most sportsbook customers switched to virtuals, rather than casino, during the hiatus on live fixtures. We're currently working on a unique set of virtual games, and look forward to entering that space in the future.
What aspects of the land-based experience are most difficult to replicate online? Conversely, which elements of online gambling improve upon it?
Our new live dealer product gives players the option of multi-table betting, which isn't possible in a land-based casino. It caters to those who demand an authentic casino experience but want entertainment at a faster pace than traditional live dealer games.
Offering more interactive gameplay, this feature allows those who are enjoying a particular dealer to keep playing while simultaneously observing the patterns unfolding on other tables. The new product also provides a rewards base which is more extensive than anything found in the land-based sector. These features serve not only to replicate, but also improve on the land-based experience.
Finally, although the ability to converse with other players in-person can never be fully recreated online, the product's live chat function allows for a level of interaction, including with gamblers from other casinos.
Are some regions more challenging than others to convert land-based or retail bettors?
In regulated territories across the globe, and emerging markets in particular, expanding broadband infrastructure and increasing smartphone adoption means that land-based players are moving online. Suppliers and operators who can successfully optimise their offering for mobile will therefore be in pole position to capitalise.
Self-evidently, markets where the land-based and retail sectors still dominate present stronger potential for online growth. From Latin America to Southern Europe, there are plenty of jurisdictions where those verticals are still king. In Italy, for example, nine out of every 10 players bet in land-based or retail outlets. Being Europe's second biggest market, with largely untapped digital penetration, it offers incredible prospects for conversion.
Parts of Northern Europe also appear promising: as a vast land-based territory now well on its way to regulating online gaming, Germany is a territory that is brimming with potential.