By
Phil
- 13 March 2015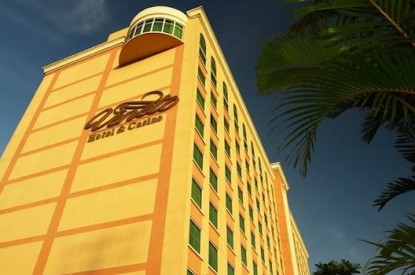 A controversial new law which would ban entrance to casinos and slot parlours in rural zones has been put forward in Panama's National Assembly.
The law would ban enforce tighter control over the industry and would put in place a number of strict player protection measures including banning slot parlours and casinos from operating in rural zones and zones in poorer districts.
The Deputy who put forward the new law Iván Picota said that the new law aims to put in place a number of player protection measures together under one single law.
"We can combine all of the scattered laws into one law which would regulate as to where these businesses can be set up," he said.
Meanwhile, Deputy of the National Assembly, Gabriel Soto, went much further and suggested that those who earn less than $US2,000 a month should be banned from entering casinos and slot parlours altogether.
While Panama continues to be a bright spot for the industry one of the biggest problems has been the fact that slot parlours have opened up at a fast rate in pooper areas. The key guiding principles behind Panama's gaming laws, which were first passed in 1998, was that casinos should attract tourists. But it has been largely Panamanians who have fuelled the revenues in casinos and slot parlours.
According to the latest statistics released by the Panamanian Gaming Control Board (JCJ) the gaming industry in Panama continued to grow last year and revenue generated in slot parlours which house Type C machines stood at US$11.6m last year. Categorised as Type C in Panamanian gaming law, type C slot machines may only pay a maximum of US$200 per machine in prizes.
However, the expansion of slot parlours in poorer areas has been a growing cause for concern and there have been reports that the government is now poised to tackle the issue. This was after a statement released late last year by the Gaming control Board (JCJ) that it considered Type C machines, to be the main causes of pathological gambling, since they are located in nearby low income neighbourhoods.