By
Phil
- 28 July 2014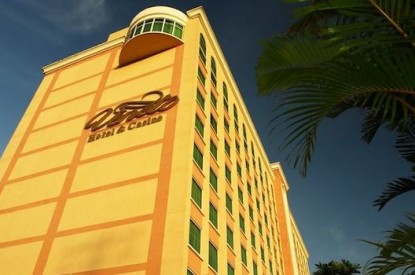 The gaming market in Panama is showing signs of continued growth according to figures released by the Association of Gaming Administrators (ASAJA).
Currently there are 18 fully fledged casinos and 26 slot parlours nationwide. The boom has coincided with Panama's growing tourists industry and subsequent building boom – the largest of its kind in the history of Latin America.
In the past the industry has come under criticism as casinos have failed to attract tourists, attracting in the main locals instead, with the press being particularly critical of the fact that the industry was attracting locals from a lower socio economic background. By 2005 it was estimated that 85 percent of all those who visited casinos in Panama were locals. However, according to the latest statistics, although locals still make up for the majority of the market tourists now attracts a total of 35 per cent of the casino market and 65 per cent of the casino market is made up middle class or high income earners.
The market has also expanded significantly over recent years. In 2012, according to the ASAJA there were 5,500 Type A slot machines located in slot parlours with a further 4,600 located in casinos. Today this number has increased to 7,300 and 5,400 respectively. In Panama type A slot machines are those which do not have a payout ceiling.
This year has also seen the opening of one of the largest casinos in the city the hotel Sortis with three new large scale casino openings on the way later on this year all in the capital: the Aloft Hotel (Big Seven Casino), the casino at the Hilton (Ocean View Casino) as well as the Trump hotel, which is scheduled to open in two months time.
According to the latest statistics, annual earnings for the casino industry in Panama stood at U.S$ 105m while slot parlours earned US$224m last year with the industry employing 7,000 people. Antonio Alfaro, President of ASAJA said that his organisation was urging the government to put in laws into place which would protect locals from gambling addiction. This would be via a new law which would stipulate that no slot parlour could be located within 10 km from Panama's poorest neighbourhoods.
The growth in the casino industry has also led to a growth in other sectors of the industry including bingo and sports betting with five new sports betting shops on the way in the near future. In 1998 the government passed a wide sweeping gaming law which permitted casinos as long as they were part of five star hotel with a minimum of 300 rooms. Since then the casino industry in Panama has grown rapidly and is now home to one of the most developed gaming industries in the entire region.