By
Lewis
- 15 February 2018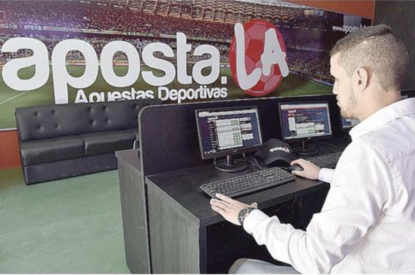 The Comptroller General of the Republic (CGR) is to send its opinion to the National Gaming Commission (CONAJZAR) regarding the bidding process for sports betting. Despite a number of apparent irregularities, the licence was awarded to local company Daruma SAM in December. Ilse González, General Director of Control of Public Contracting of the CGR, explained that the document will be sent to CONAJZAR during which time details over the alleged irregularities will be revealed. Ilse González said, "shortcomings" had been noticed in the tender process.
On the same day that the envelopes of the tender were opened, the Comptroller's Office requested that the process be stopped, but this request was ignored by CONAJZAR. "The Comptroller's opinion began with a complaint from those who were going to take part in a tender. "We made a study of those who were going to participate in this tender and have really found fault with CONAJZAR's tender which, will come to light when the report comes out," said Gonzalez. The high-ranking official also revealed that the process had been carried out with 'unique speed.'
Back in April, the CGR had suggested ending the process. However, the process went ahead and CONAJZAR awarded the licence to Daruma SAM, which operates under the trademark Apostala.
So far, the Executive has not issued the decree required for the contract to take effect. If it gives the go ahead Apostala will be the only company allowed to operate sports betting throughout Paraguay.
Eighteen companies bought the terms of conditions and two companies the Jockey Club of Paraguay and Daruma Sam SA (Apostala) put forward a bid. However, the process has been plagued with controversy, as three complaints have been put forward alleging that the bidding process had been prepared with the intention of favouring one of the participants over the others. In addition after denouncing that the tender was designed to benefit a single firm, lawyers representing local gaming company YEM SA, who bought the terms and conditions of the tender but did not bid, filed an appeal and announced that they would take to case to the Court of Auditors in order to null the entire process. Accusations allege that the tender process is stacked in favour of Daruma Sam SA which has ties to local government officials as well as members of the gaming board itself, according to local news sources.