By
Phil
- 11 November 2021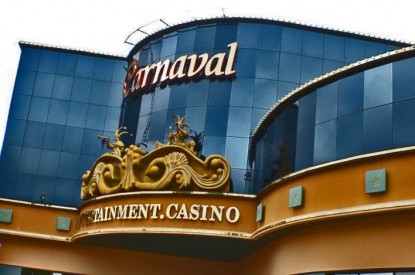 Members of The Association of Gaming Operators (APOJA) met in Asunción to analyze a bill currently in Congress that would change how gambling is regulated by the gambling board.
Members of the industry criticized a document which proposes changes to the board and regulations that would allow for slots outside of casinos. They also questioned the lack of gaming machine standards for the new slots now present outside gambling designated zones. APOJA member Raúl Caviedes criticized the introduction of a new law when gambling laws which are already in place were being ignored. At the conclusion of the meeting The APOJA agreed to present their disagreement in writing to the Lower House.
The criticism came after representatives of the Constitutional, Legislation, Industry, Municipal and Budget commissions of the Chamber of Deputies met to discuss a project that would grant the National Commission of Gaming (Conajzar) more autonomy.
The board has been pushing for a bill that would make it an entirely autonomous body since 2014. One of the primary purposes of the bill is to give Conajzar its own legal status, its own budget and full autonomy so that it will no longer be part of the Ministry of Finance.
Deputy Justo Zacarías Irún, one of the authors of the proposal, set out his position on the issue last month. The proposal "seeks to give it (the board) greater strength, turning it into an independent body, " he said, and stressed that in terms of management of the industry, the council structure representing the municipalities, the governorates and the Directorate of Charity and Social Assistance (DIBEN) would remain unchanged.
The President of Conajzar, José Antonio Ortiz Báez, and envoys from the Paraguayan Chamber of Games of Chance (APEJA) and (APOJA) were also present at the meeting last month.
Renewed calls for change are being made in the context of a mounting scandal involving the board and local gaming company iCrop. Conajzar hired iCrop directly and granted it the power to register, regulate and collect the fees for slots in small businesses and outside especially designated gambling zones. The company keeps 76% of the business profits in return.
According to local news portal ABC, the President of APOJA, Lorena Rojas criticized the contract: "It is difficult to trust the spirit of the law when the current one is violated. We want a law that works and is respected," he said.
Last month The Chamber of Deputies decided to ban slots outside of government approved gambling locations but for now iCrop's license remains intact.