By
Phil
- 29 August 2014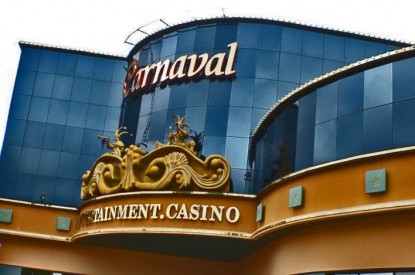 Members of The Quinella Betting Union of Paraguay along with Deputy Karina Rodríguez have been in talks with the President of the Chamber of Deputies, Hugo Velázquez in order to discuss major changes to Paraguay's gaming laws.
The new proposals would give the union a much stronger voice when it comes to tender processes in the future and would give the state more control over the industry.
Together they have urged for the creation of a new technical committee which would meet in order to discuss the issue and draw up plans which will be then presented before The House of Deputies. Members of The Paraguayan Gaming Commission (CONAJZAR) have also been invited to take part. Under the same raft of proposed changes Rodríguez has also laid down plans to give the state wide sweeping powers when it comes to the industry which could limit the role of private enterprise. Stating that there has been a clear lack of transparency in the past when it came to the gaming industry the legislator said that the government has been far too willing to turn a "blind eye" to abuses within the industry in the past.
"The specific request is for the state to take action," he said, "and not simply to open it up to companies out to make a profit from gambling." Rodríguez also proposes that quinealla be placed under state control.
"We've been dealing with this issue for some time. It has to do with successful experiences in other countries where gambling has become one of the most important sources of revenue for the Treasury," he said.
Secretary General of the union Abraham Diaz echoed Rodríguez's statement saying that workers' rights must be respected under any law and claimed that there must be far more transparency in bidding processes in the future.
As previously reported, despite some recent positive developments in the casino industry of late, including the announcement of a major new opening in the next months and stricter laws when it comes to tackling illegal gaming, there is growing speculation that the Paraguayan government is now seeking to place the industry in state hands.
Fears were sparked by Head of The Paraguayan Gaming Commission (CONAJZAR) Javier Balbuena after a meeting with President Horacio Cartes in August. After the meeting Mr Balbuena spoke of "changing the current model and giving the State major control over gaming income in order to increase profits and increase state investment in social spending."
While gaming has proliferated rapidly over recent years in Latin America, the local industry in Paraguay remains small scale. Although there have been a number of attempts of recent years to open up the market a number of bidding processes have been cancelled over claims of irregularities and the casino industry remains underdeveloped with little foreign investment in the industry.