By
Phil
- 30 January 2017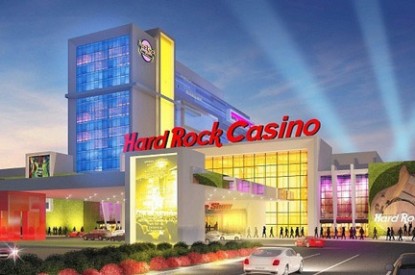 The President of Paraguay's Gaming Board (CONAJZAR) Javier Balbuena has announced that a bidding process could soon be launched for a number of new casino licences.
The licences will be available in the main cities of the Central Department. The Central Department is the smallest but most highly populated of the 17 departments of Paraguay. Casinos could be permitted in cities such as Luque which is nearby to capital Asunción as well as in Fernando de la Mora and Lambaré.
The new plans will need to be presented to the gaming board for approval. However the terms and conditions will be the same for the casino licence which is currently on offer in the city of Pedro Juan Caballero – the capital city of Amambay. "According to current rules a casino can operate per 250,000 inhabitants and in the Central (Department) there are a million," Mr Balbuena said.
As the casino licence in the city of Pedro Juan Caballero is due to expire the board called bidding process for companies interested in exploiting the new licences in any location in the department of Amambay from January 1st to January 31 this year. The new licence holder will be announced by the end of April and the licence will be valid for five to ten years.
The same terms and conditions will apply for the new tender in the Central Department. As in Amambay minimal investment for the project must stand at no less than US$3m. However unlike the Amambay casino the licence holder in the Central Department will not need to invest in a hotel and tourism. The casino will, however, be required to include a restaurant and shops as well as a number of other facilities.
Paraguay is looking set to be an area of considerable market expansion over the coming months and years. In 2016 CONAJZAR announced plans to discuss the bidding process for casinos in three departments in Paraguay. In December CONAJZAR also approved the terms of the bidding process for a new hotel and casino in Ciudad del Este. According to the terms of the new bidding process, total investment will stand between US$50m and US$70m and the licence will be granted for 20 years.
Land-based casinos have been permitted in Paraguay since 1997. Although casinos have been permitted now for twenty years the casino industry remains underdeveloped with little foreign investment in the industry and illegal gaming has remained rampant. However, Paraguay could prove to be a future bright spot for operators as the government seeks to further regulate the industry.