By
Phil
- 10 October 2017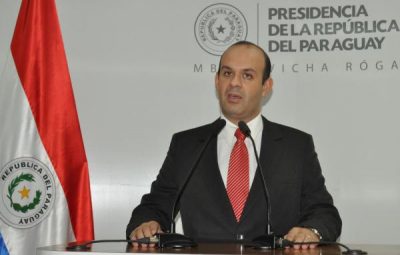 Javier Balbuena the Head of Paraguay's Gaming Board (CONAJZAR) has said that the board is struggling to cope with the number of illegal gambling halls. "We close the halls but the next day they open somewhere else," he said. "Our physical capacity does not allow us to cover every place in the country. We have closed more than 20 illegal gaming rooms, it is a titanic struggle."
Mr. Balbuena also referred to the alleged match fixing case involving goalkeeper from Sportivo Luqueño, Tobias Vargas. According to local reports Vargas allegedly bet all of his salary against his own team, in a match between his club and Cerro Porteño. According to recorded declarations made by club President Walter Gustavo Benítez after the match, the player supposedly won G50m after his team lost 3: 2.
"There are players who earn a low salary and with a bet they could triple what they earn in a month," said Mr. Balbuena. However, he did say that there were still doubts over the Tobias Vargas case especially as if he did make the withdrawal he would have had to have made it in person and shown identification. In addition all withdrawals above US$10,000 are recorded and reported to the Secretariat of Prevention of Money Laundering.
However, Mr. Balbuena said that there was a distinct lack control over sports betting in Latin America and that match fixing existed. A number of meetings had been held, he said, with The Paraguayan Football Association (APF) in order to regulate the industry more closely and prevent match fixing.
The board is understaffed and has been pushing for reform for some time. In February 2016 Balbuena announced that the board would increase its efforts to lobby for a bill that would make it an entirely autonomous body. The aim of the new bill is to give CONAJZAR its own legal status and its own budget so that it will no longer be part of the Ministry of Finance. Balbuena said that the body needed to improve the way it was managed and this could not be achieved unless laws were changed. With less than fifteen people the board is chronically under staffed and its budget is inadequate for state supervision of the gaming industry, he said.