By
Phil
- 19 December 2017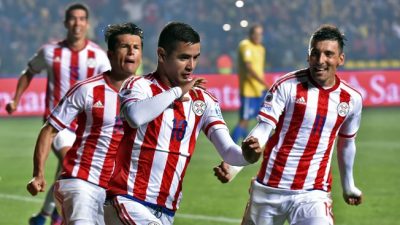 The Head of the gaming commission Javier Balbuena (CONAJZAR) has told press that the board will reveal the winner of the new sports betting licence now up for tender in the next two weeks. Eighteen companies bought the terms of conditions in return for G25m and now two companies are still in the running: the Jockey Club of Paraguay and Daruma Sam SA (Apostala).
However, the process has been plagued with controversy, as three complaints have been put forward alleging that the bidding process had been prepared with the intention of favouring one of the participants over the others. As a result, in April 2017, the Office of the Controller General of The Republic ordered that bidding be suspended. Despite this, the opening of envelopes was carried out on November 22nd.
According to Balbuena, sports betting could generate a minimum of G800m per month, although he said that projections indicate that by the middle of next year, this figure could easily climb to as much as G3,000 million per month. In addition, Balbuena told press that the new licence would generate about US$2m a month to the new licence holder minus prizes and taxes payable to the state. The exclusive licence to offer sports betting throughout Paraguay is valid for five years.
However, after denouncing that the tender was designed to benefit a single firm, lawyers representing local gaming company YEM SA, who bought the terms and conditions of the tender but did not bid, filed an appeal and announced that they would take to case to the Court of Auditors in order to null the entire process. Accusations allege that the tender process is stacked in favour of brand Apostala, a brand with which Daruma Sam SA operates, and which has ties to local government officials as well as members of the gaming board itself, according to local new sources.
However, Balbuena said that the procedure will go ahead as the verification of the documents which have been put forward, has already been concluded.
Currently sports betting is being exploited under a temporary regime by several companies but this will stand at just one once the winner is announced. As part of the terms of the new contract, the winning company will be obligated to have a system in place whereby the board can monitor all transactions online and in real time by a central government-controlled server.