By
James
- 17 January 2023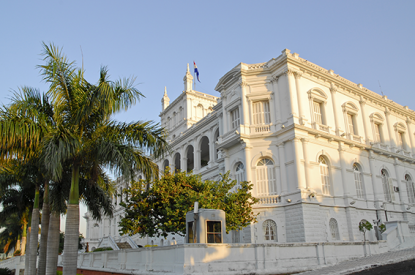 The Executive Branch has backed the decision made by the National Gaming Commission (Conajzar) and awarded the operation of the single sports betting licence to Daruma Sam S.A. (Apostala), for another five years, through Decree No. 8,735.
President Mario Abdo Benítez signed the decree supporting the decision of the National Gaming Commission (Conajzar), headed by María Galván.
The document was issued shortly after one of the disqualified bidders, Luis Carlos Alder Benítez, resorted to the courts to request an urgent appeal, which would have suspended the bidding process. The action was put forward  on January 3, but there has been  no response from the courts. The other disqualified bidder is Consorcio B-Gaming Sucursal Paraguay y Gambling S.A. which had also tried to stop the awarding of the licence to the current license holder. Both companies filed an appeal as only a national company with experience in the field would be allowed to operate. Since there is only one the current licence holder this in effect  disqualified other companies from competing.  
Recently Conajzar reported on its website that it had ratified the award to Apostala. The President's decree means that the bitter dispute over the sports betting licence is over for now. However gambling law could be set for a review.
In January The National Competition Commission (Conacom) recommended that the government review Paraguay's gambling law (Law 1,016/97) because it allowed for licence holders to hold a monopoly over instants, pools, sports betting and casinos. Conacom concluded that Law No. 1016/97 established regulatory barriers to competition by establishing the right of exclusivity in the running of certain games of chance for operators and by establishing geographic barriers when it comes to where operations such as bingo halls may be constructed.