By
Phil
- 6 February 2016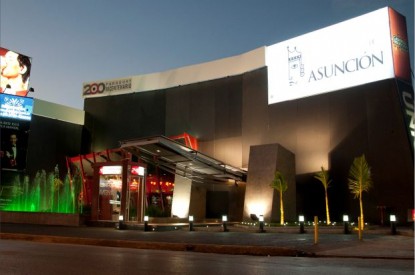 Gaming tax revenue is on the rise in Paraguay thanks to tougher measures and new online controls.
Tax revenue generated by the gaming industry in 2015 was up by over 7.6 per cent compared to 2014, according to figures released by Paraguayan Gaming Commission (CONAJZAR) and stood at U$S18m at the end of 2015 – the highest for five years. Of this amount 30 per cent was allocated to the Department of Social Welfare and Assistance, 30 per cent to the departmental governments, 30 per cent to the municipal governments and the remaining 10 per cent was generated for the treasury.
Although casinos have been permitted now for over fifteen years the gaming industry remains underdeveloped with little foreign investment in the industry and illegal gaming has remained rampant. However, Paraguay could prove to be a future bright spot for operators as the government seeks to further regulate the industry.
In June 2015 the board announced plans to discuss the bidding process for casinos in three departments in Paraguay beginning with the Central Department. In the same month Paraguay's Minister of Tourism Marcela Bacigalupo and President of CONAJZAR Javier Balbuena signed an interagency cooperation agreement that aims to coordinate action, knowledge, criteria and efforts to promote the development of tourism based around gaming.
Quinela was instrumental in the improved figures for 2015. In 2014 gaming tax revenue increased by just 1.8 per cent compared to the previous year. However, in October 2015, Javier Balbuena announced that the fixed rate on quinela, which had been changed from a fixed fee to a one per cent tax on revenues, had already increased revenues for the state by as much as 25 per cent.
According to CONAJZAR the rise in tax revenue last year was made possible through the application of technology in controlling the operation of gaming, changing the way quiniela was taxed, and the intensification of audits on gaming.