By
Lewis
- 16 July 2014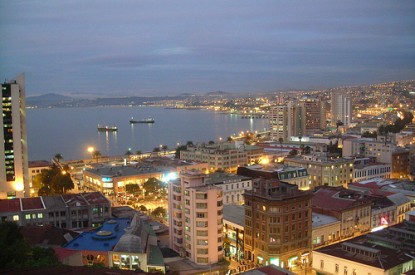 This year will see the opening of a major new casino in Encarnación – Paraguay's capital. The six million dollar hotel and casino will, according to local government officials, increase tourism to the city and coincides with a number of new hotel openings of late as the local tourist industry continues to improve.  The casino will compete with other casinos on the nation's borders specifically the casinos on Argentine soil in the province of Misiones. The casino will also be aimed at enticing Brazilian punters from across the border as for now casino type gaming is banned nationwide.
An investment by local company, Casinos Paraguayos SA, the company was granted a licence to operate by the Paraguayan Gaming Control Board El Comisión Nacional de Juegos de Azar (CONAJZAR). The news comes as positive step for the industry, which has been steeped in considerable controversy over the granting of licences in the past. A number of bidding processes have been cancelled over claims of irregularities and while casinos have been permitted now for almost fifteen years the casino industry remains underdeveloped with little foreign investment in the industry. This is despite the fact that gaming is controlled and regulated by a wide-sweeping gaming law that was passed in June 1997 (Law 1016/97). The law allowed for card games, slot machines and roulette.
However, after the failure of the last bidding process the new leadership of the board along with the Ministry of Tourism is now seeking a much larger investment in the sector. In 2012 head of the Commision Gerardo Gómez, announced that the bidding process would be open once more with the goal of permitting ten large scale casinos throughout the country. The aim of the new bidding process is to attract large scale foreign investment which will include other amenities such as five star hotels in order to build tourist infrastructure in the region.
The Carnaval Casino Hotel will be housed just four hundred metres from the city centre in an eight story building and will come with a restaurant, convention centre, pool, gym and spa as well as a hotel. There will also be parking beneath the casino and a convention centre. It is believed that more casinos could be given the green light in the near future and that albeit slowly Paraguay could become a bright spot in the Latin American gaming industry long term.