By
William
- 14 November 2022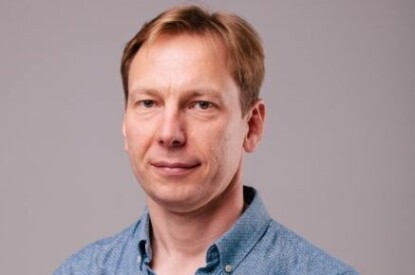 With millions of active users, the platform developed by Parimatch Tech is one of the fastest-growing in Eastern Europe. Parimatch Tech has three R&D centres worldwide, where more than 1000+ IT specialists cover the development and infrastructure support of the Parimatch platform.
Seamlessly serving 200,000 active users simultaneously, the core processes 7,000 financial transactions per second and, at peak loads, this number reaches 20,000 transactions per second with a latency of 25 ms at 95 pt.
To assist in this, Parimatch Tech integrates the services of many technological giants such as AWS, Google, and Cloudflare, but it's the close relationship with Amazon Web Services that has proven instrumental in cultivating an engineering ethos within the company in recent years.
On November 17, Parimatch Tech and Amazon Web Services are set to take part in a panel discussion at SiGMA Europe Summit examining the benefits business can glean from managed cloud solutions. Ahead of the session, Dmytro Fedyukov, VP of Data, Deputy CTO and Head of B2B at Parimatch Tech, sat down with G3 to discuss the significance of a hybrid infrastructure approach in developing an engineering ethos.
Could you tell us more about the topics under the spotlight at SiGMA, and what you hope the audience will take away from the panel?
At its core, the session will examine how making technical improvements can significantly expand business possibilities. Using our business case with AWS as an example, we'll tell the audience how we improved the scope and delivery of our services to partners and operators.
When we began working with AWS, we quickly saw that with a few adjustments we can not only profit our existing operators in the white market, but propose some services to other operators who work on our platform and conduct effective business.
How long has the partnership with AWS been in place and what initially drove the decision to move to AWS cloud?
We have been working with AWS for four or five years now. When we initially started working together, Parimatch Tech was at an interesting stage in its journey. We were transitioning from supporting just one operator on our platform in the regulated market of Ukraine to launching operations and initiatives in multiple markets.
Around that time we were solely working in data centres because when you are working with just one operator the metrics are more or less predictable such as how many new users are coming in over a given period. When you then look to launch lots of operator sites in different markets, things become unpredictable.
We needed some flexibility for our services, data, and computation, so decided to develop our own cloud. To achieve this, we found AWS to be an ideal partner whose services and support points could meet our needs.
Now, cloud engineering is part of our development business.
What was the initial transformation process like moving such a large portfolio of data, infrastructure and applications to AWS cloud? Was the transition seamless?
Our first priority was to rebuild our database within AWS and this was a significant project. We needed to motivate our teams, reengineer our products, and alter the organisational structure of Parimatch Tech. These were very significant changes designed to optimise our infrastructure and engineering practice. Once these improvements were made, the transformation process became seamless as we moved step by step through different domains and services.
After four years, we have built a strong team ops practise within our team and product. When you begin collaborating with cloud operators, you need to calculate your spending and build some discipline to work within the infrastructure. A major benefit to doing this has been the improvement of our engineering culture.
Parimatch Tech uses a hybrid infrastructure approach, enabling it to host cloud and data centre infrastructure services. What is the significance of this approach?
A hybrid infrastructure approach is essential. Regulators have a lot of requirements, so the ability to store and process data within jurisdictions for certification purposes is important. We will always support this approach and be flexible to move some processes inside the cloud and data centres. Our engineering practice is centred around this hybrid solution.
What role have managed cloud solutions played in the recent expansion of Parimatch Tech?
Managed cloud solutions have enabled us to constantly develop new features and launch into new markets, oftentimes with little notice. You can spend a lot of time building infrastructure, but if you have some way to use managed infrastructure with proof of concept, you can already start optimising functionalities for a new feature. It provides a number of instruments and, crucially, freedom – for the team, the platform and for functionality.
What opportunities does being able to analyse data at scale present? What does this mean for making better, more informed decisions?
Having all the data inside AWS means there are no limitations to the amount of data you have. This enables us to build complex models and significantly decrease the amount of time it takes to experiment. We have no limitation with storage or computing capacities.
The platform developed by Parimatch Tech is always prepared for peak loads thanks to autoscaling based on AI predictions. As the result of the predictions and autoscaling, the platform handles all bet settlements at peak load times during top sports events without any downtimes.
How does this improve the scale and flexibility of Parimatch Tech's in-play betting systems?
It's very easy. We learn how to upscale and downscale. From time to time we have unique, one-off events where a lot of users come onto our platform, but afterwards we can simply scale down. Building inside AWS means we don't need to invent something for that specific event, and can instead function solely on functionality and the operational excellence of our services.