By
Lewis
- 30 September 2020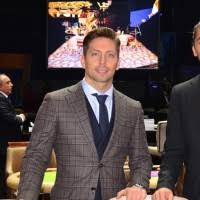 Dennys Patir explains how the manufacturer has collaborated with operators to meet the expectations of customers and the mandates and provisions outlined by government agencies around the world.
At Patir we realised early on into the pandemic that there were going to be closures in the markets that we supply, and it was becoming obvious that when the various sectors opened up again, not only would operators have to adhere to social distancing, they would also need to reopen with the use of dividers to protect their customers and to make them feel safe.
We have made dividers or shields for many years. Metal dividers inbetween slot machines used to be very popular in Germany several years ago, so it was really a case of adapting what we had already created to the new market requirements.
Our research told us we should develop a range using non-breakable polycarbonate to ensure the highest quality and safety for the casino floor.
There was a global shortage of polycarbonate, so we moved very quickly, at the start of April, to secure large amounts of the raw materials we needed, which meant that we could control every aspect of our supply chain and meet the demand we knew was coming.
We launched a range of new products completely manufactured within our own production facilities to help operators meet these new public safety measures.
We developed Covid-19 protective separators and dividers for slots, table games, poker, bingo, sports books, etc. A unique feature of the Patir shields is the possibility to adjust them horizontally to adapt them to any kind of table or slot machine.
The shield edges come with a PVC trim for additional protection. The protective shields are available with rectangular and round bases, with the posts and bases made of powder coated steel, available in black and gold.
The separators are available in a high (height 189cm) and low version (height 154cm) with a 90x90cm or 90x60cm shield, but as we are in control of the raw materials, we can customise to fit any size needed. We can also customise with logos or branding.
We could guarantee a very quick turnaround time and could get the product ready for market two to three weeks after the order. Because of this, we secured a lot of orders, in particular slot halls and casinos in Europe.
In some markets, the use of dividers was a legal requirement, in others where they weren't mandated by law, but operators used them to make their customers feel more comfortable and encourage visits in a safe environment.
We have also developed facemasks, which use similar machinery as the upholstery process we use to make our chairs.
We are now also offering a new material for our upholstery, which is anti-bacterial and anti- microbial. This is something that the operators have asked us for.
We envisage all these products being around for the foreseeable future as casinos, bingo halls and slot operators adjust to the 'new norm,' so will look forward to exhibiting them at future gaming exhibitions when restrictions are lifted.
Whilst they have provided a new revenue stream for us, our factory has remained busy over lockdown. Some operators have used the downtime due to the closures to do renovations involving new chairs.