By
James
- 22 May 2023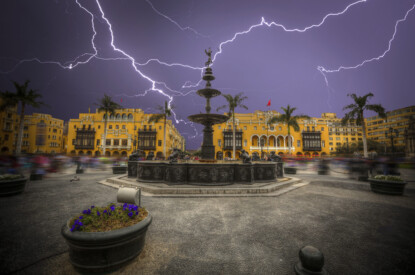 The Ministry of Foreign Trade and Tourism (Mincetur) announced that it will publish the result of the early public consultation of the draft Regulation of Law No. 31557 on its website. Law 31557 was signed by Peru's President in August 2022 putting the newly regulated online industry under Mincetur but work is currently being carried out on the bill in order to improve certain aspects of it.
Vice Minister of Tourism, Madeleine Burns, indicated that the results of the consultation would lead to further improvements in the bill and further demonstrates the work that Mincetur has been doing in terms of transparency, openness and active participation in the regulatory process.
The first text of the draft regulation prepared by the Ministry of Foreign Trade and Tourism was submitted to a "Regulatory Public Consultation" between November 11 and December 2, 2022 and received 772 suggestions, opinions and contributions from interested public and private stakeholders, such as the Ministry of Justice and Human Rights, remote gaming operators and sports betting operators amongst others.
"Based on the results of the Regulatory Public Consultation, Mincetur prepared a new text of the Regulation of Law 31557 with the inclusion of no less than 65% of the contributions and suggestions received. This will be published this week on the institutional portal," the official explained.
The bill is also undergoing a number of changes as part of Bill 3595/2022 drafted by Congresswoman Lady Camones which is also seeking to ensure that offshore operators also pay the new online gambling tax rate as in its current form the bill only applies to those operators with a physical presence in Peru. In March Camones explained that her bill would aim to modify articles of Law 31557 so that it would encompass not just operators with a legal presence in Peru but also those operating from abroad. It will also impose new criminal sanctions on those offering sports betting without a licence.