By
James
- 29 May 2023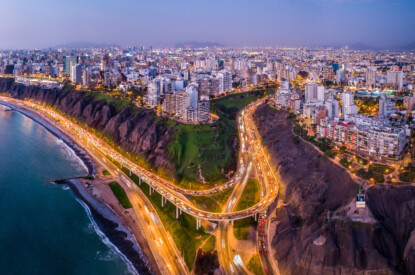 The Peruvian Congress approved Bill 3595/2022, a substitute text that modifies the regulation of gambling and online betting, with 105 votes in favour and 2 abstentions. Bill 3595/2022 modifies Law 31557 which was signed by the President of Peru Pedro Castillo last year putting the newly regulated industry under the Ministry of Foreign Trade and Tourism (MINCETUR). However Congresswoman Lady Camones put forward changes to the law so that it would encompass not just operators with a legal presence in Peru but also those operating from abroad.
The modifications also clarify certain terms of the bill, sets certain set limits on the space between gambling establishments, schools and religious centres and expands the scope of taxes. In addition the substitute bill puts in place anti money laundering and stricter player protection measures. Crucially the new version of the bill will ensure that online operators without a physical presence in Peru will also be subject to taxes.
The first text of the draft regulation prepared by the Ministry of Foreign Trade and Tourism was submitted to a "Regulatory Public Consultation" between November 11 and December 2, 2022 and received 772 suggestions, opinions and contributions from interested public and private stakeholders, such as the Ministry of Justice and Human Rights, remote gaming operators and sports betting operators amongst others.
However Congresswoman Lady Camones has been the prime mover in changing the text of the law. In March Camones affirmed that Law 31557 left out "the broadest sector of the activity: the companies that carry out the activity online but they are constituted outside the country, they do not have a branch and that they are totally virtual." These companies, she said, during a hearing in the Foreign Trade and Tourism Commission, made up as much as 70 per cent of the total number of operators.