By
James
- 7 November 2022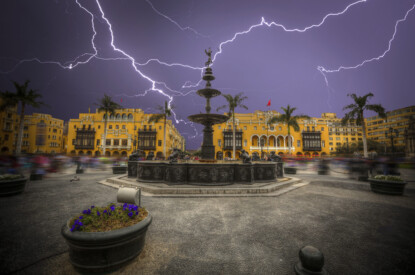 The Carlos Stein football club had dismissed eight players from the squad on suspicion of links with bookmakers and match fixing.
Brandon Palacios, a team player broke the story to local press:
"It's a sensitive issue because they are saying that there are people involved in betting, they are people I know and have a lot of respect for, I don't think they are involved in those things, but the president says that he has evidence and they were separated for something. If they have something (proof), let them show it, I'm not going to believe anything until they do," said the 24-year-old.
According to Palacios the dismissal happened very quickly. "It was from one moment to another, they travelled to a game, they came back and they were separated ."
Asociación FC Carlos Stein is a Peruvian football club from the José Leonardo Ortiz District in the city of Lambayeque. The team currently plays in the Liga 1 tournament.
Match fixing in Latin America will need to be monitored very closely as sports betting continues to expand and there have been a number of match fixing stories of late. Recently Declan Hill, one of the world's foremost experts on match-fixing and corruption in international sports, warned that the danger of match fixing was high.
In July the Peruvian Congress passed the new gambling bill with 91 votes in favour, none against, and seven abstentions. The bill allows for both sportsbetting and online casino games.
Peru was the first jurisdiction to allow for online sports betting in Latin America granting Betsson Peru a license top operate as far back as 2008. There has been growing impetus to place more federal control over the industry. Locally based sportsbetting operators such as Betsson, Te Apuesto and Inkabet have created an organisation called the Asociación Peruana de Apuestas Deportivas APADELA which has been lobbying for a code of ethics, stricter rules against money laundering, self-exclusion programmes and more measures aimed to protect the integrity of sports.
In August The President of Peru Pedro Castillo enacted online gambling regulation putting the newly regulated industry under the Ministry of Foreign Trade and Tourism (MINCETUR)