By
Lewis
- 5 November 2020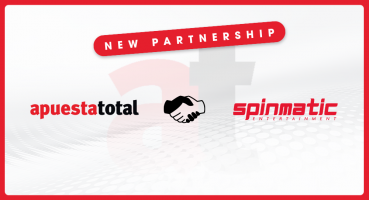 Spinmatic has signed a partnership agreement with Apuesta Total, strengthening its presence in Peru and the Latin American region.
Gonzalo Merino, Apuesta Total Product Manager, commented: "We are happy to announce that we have added Spinmatic's offer to our online casino. We're sure this will lead to robust growth, attracting and retaining players with their world-class games."
Spinmatic has launched a number Latin American-themed slots including Mayanera, Danza de los Muertos, Lama Glama, El Fuego, and Plata o Plomo.
Adam Spisak, Spinmatic's Sales Manager, added: "2020 has been a year with a strong focus on Latin America for us. It is a huge step to partner with this well-known operator and to keep reaching new Peruvian clients with our games. We thank all the Apuesta Total team for their help and support."