By
Phil
- 9 October 2017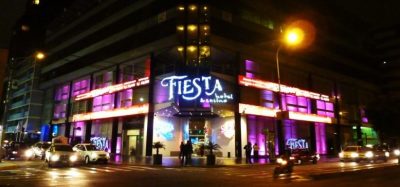 Thunderbird Resorts Inc will sell all of its gaming operations in Peru to SunDreams S.A. of Chile.
Thunderbird said: "The Group is pleased to announce that it has signed binding agreements with SunDreams S.A. of Chile to sell all of our Peruvian gaming operations plus the approximately 7,000 m2 of gaming real estate and approximately 150 parking spaces. The price for these assets is US$26m."
Thunderbird went onto say that: "The transaction is subject to certain conditions precedent and regulatory approvals, and is projected to be completed before the end of January 2018."
The company was, however, at pains to point out that it would not be selling its 66 all-suite Fiesta hotel or its approximately 5,400 m2 of leasable offices or the remaining parking area as a part of this transaction.
SunDreams said that the binding agreement with Thunderbird Resorts includes the acquisition, through its Peruvian subsidiaries, of the Fiesta de Miraflores casino and three other operations in Lima, Tacna and Cusco. Fiesta has approximately 7,000 square meters of floor space and 680 gaming machines, as well as three other operations in Lima, Tacna and Cusco which together add up to 560 additional gaming machines.
According to a statement released by SunDreams: "The total price of the transaction amounts to US$26 million, and includes the acquisition of all the shares of the operating companies of the gambling halls, the purchase of the property where the Fiesta casino in Lima operates and the transfer of the municipal and ministerial authorisations necessary for their operation."
The Peruvian market has been a bright spot for the Latin American gaming market for some time due to both tighter government control over the industry and improved economic conditions. In June 2016 after Dreams and South African Sun International merged forming SunDreams the company announced that it would invest US$250m in the Peruvian market. Peru is seen as a key market for the newly merged company.