By
Phil
- 13 February 2019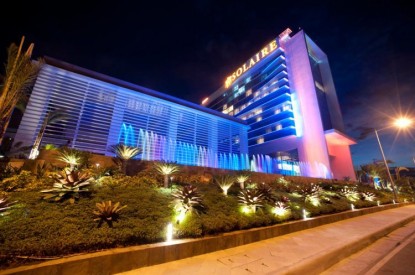 The Philippines-based Bloomberry has had a ten year loan approved for $767m to pay for the build of its Solaire-branded casino resort in Quezon City.
The loan has been granted to two subsidiaries of Bloomberry: Sureste Properties Inc. and Bloomberry Resorts and Hotels. It will fund the 'design, construction, and development of an integrated hotel and gaming resort' at Vertis North Complex in Quezon City, Metro Manila.
The aim is to start the build this year and open the casino in 2021 or 2022.
Bloomberry Chairman and CEO Enrique Razon said: "This is part of our strategy to capture the base mass segment in the north. It's a smaller property so it will be high rise. The gaming space will probably be the same, but not the same layout."
"We foresee that tourism will continue to play a significant role in the growth of Philippine integrated resorts. Growth will likewise be boosted by the rise in middle-class incomes and increasing connectivity across the region," Mr. Razon added. "In Entertainment City, infrastructure and real estate projects are being constructed at a rapid rate, and this should drive increased foot traffic into Solaire."