By
Phil
- 28 February 2019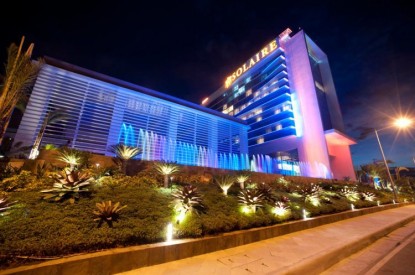 Officials from Bloomberry Resorts, the owners of Soliare Casino in the Philippines, will appear in court, along with another 15 Philippine companies, after in the US due to links to the online theft of $81m from Bangladesh's central bank in February 2016.
Bloomberry said though it was a 'victim' in the case and blamed the crime on the 'complicity and negligence' of individuals not connected to the group.
The money was stolen via a bank account at the Federal Reserve Bank of New York controlled by the Bank of Bangladeshi. The money was distributed to four Rizal Commercial Banking accounts in Manila with the funds then being transferred to a number of casinos in the Philippines.
The lawsuit has been filed by the Bangladesh Bank in the US District Court for the Southern District of New York.
It aims to 'collect the amount allegedly lost by Bangladesh Bank from North Korean hackers who broke into Bangladesh Bank's systems and sent multiple remittances orders to their account with the Federal Reserve Bank of New York.'
It said the stolen money was 'remitted to alleged fictitious accounts with Rizal Commercial Banking Corp, and from where they were transacted, converted and lost, a part of which went through Philippine casinos where they were used to purchase gaming chips and were played in the casino and junket rooms.'
Bloomberry has previously said it 'had no knowledge that the funds that were remitted to it and used to purchase gaming chips and played in the gaming floor and in junket rooms in Solaire were stolen.'
It said this time round: "Bloomberry Resorts and Hotels has given full account of the funds that went through its bank account and has disclosed the identity and passports of all those involved. The complicity and negligence of people and companies that allowed the funds to be stolen moved and converted before they reached Bloomberry Resorts and Hotels were the proximate causes of the loss of Bangladesh Bank. Bloomberry Resorts and Hotels was a victim and was not complicit in this case."