By
Phil
- 23 October 2014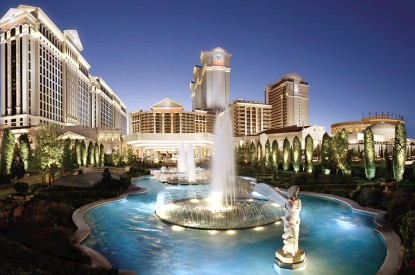 Having missed out on Macau, Caesars Entertainment is making a huge play for a Manila, asking the Philippine government for a licence to run a $1.5bn resort in the country.
Caesars wants to develop a chain of Asian casinos in Vietnam, Korea and the Philippines. With plans already in place for South Korea, Caesars is hoping a Philippine project would compliment it, especially as 20 per cent of tourists travelling to the Philippines came from South Korea.
Chairman Gary Loveman and Steven Tight, President of the international development unit, have held opening round discussions with Philippine President Benigno Aquino. Mr. Tight claims that so far there are no 'international brands' in the Philippines and that Caesars has the opportunity to 'create something that will drive tourism, that will really put Manila on the regional tourism map.'
Mr. Aquino said his cabinet was still discussing whether to bring in a fifth casino operator.
"There are some sectors that are saying they will not add to the gaming revenues of government. There are those who are saying Caesars is a brand name that tells the world that essentially we have arrived. I am still awaiting the consensus coming from the cabinet," he said.
Caesars is believed to have approached the government to lease the land next to Ninoy Aquino International Airport, around 4.7 km from Entertainment City. Mr. Tight revealed that Caesars was working with a local company on the possible casino project and was seeking a 'large scale' domestic partner for the resort.
Philippine Amusement & Gaming Chairman Cristino Naguiat confirmed the discussion with Caesars took place.
"We're in the process of evaluating everything," he said. "If we will bring in someone new, there has to be value added. If we bring in something new, it has to add value to the development of Entertainment City. They will be facing new terms of reference; the new investors."
It is believed that any new entrant would have to invest at least $1.5bn, more than the investments made for the four licences issued so far. They agreed to invest $1bn over five years.
Entertainment City will have four casinos including the already opened Solaire Resort & Casino owned by Razon's Bloomberry Resorts and City of Dreams Manila, owned by Melco Crown Entertainment and Philippine billionaire Henry Sy, which is expected to open by this year.
Kazuo Okada's Universal Entertainment owns another of the licences as does a venture of Genting Hong Kong and Philippine billionaire Andrew Tan. Whilst those existing operators will contest Caesar's assertion that there is no international gaming brand in the Philippines, there is no doubting that a Caesars branded property would take gaming in Manila and the Philippines to another level.