By
Phil
- 28 October 2022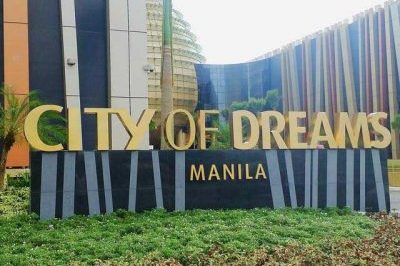 Belle Corporation, the company who owns the land City of Dreams Manila is located on, generated revenues of P4,271.3m for the nine months ended September 30, 2022, higher by 87 per cent than last year's figures as the company's performance continues gaining ground, driven by higher lease income and real estate sales.
Belle gets a share in gaming revenues, up 50 per cent from last year from City of Dreams as well as rental income, up 232 per cent.
Gaming-related revenues (gaming revenue share and betting equipment rental) also increased year on year, brought about by the continuously progressing economy. Belle's revenues from real estate operations increased by P1,447.9m (142 per cent), from P1,018.6m in the third quarter of 2021 to P2,466.5m in the third quarter of 2022. Of 2022 real estate revenues, P1,560m was derived from Belle's lease of the land and buildings comprising City of Dreams Manila to Melco Resorts and Entertainment Corporation, which was P1,090.5m (232 per cent) higher than its revenues in the prior period of P469.5.

Pacific Online Systems Corporation, which leases online betting equipment to the Philippine Charity Sweepstakes Office for their lottery operations, also showed improvement during the period
despite the nonrenewal of KENO operations effective April 1, 2022. Pacific Online, which is 50.1 per cent-owned by PLC, posted an increase in revenue of P=55.8m (18 per cent), from P=302.3m in the 2021 period to 358.1 million in the current period.