By
Phil
- 31 August 2018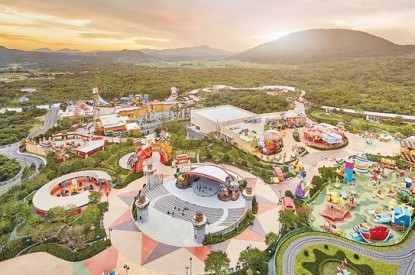 More confusion has mounted in the Philippines with the Department of Justice supporting President Rodrigo Duterte's decision to annul any lease contract with Landing International for its US$1.5bn NayonLanding casino to be built in Parañaque.
Presidential Spokesperson Harry Roque said the lease contract with Nayong Pilipino Foundation was void from the start
Revealing the findings of the Department of Justice, he said: "The DOJ has joined the President in concluding that the contract is void ab initio… void from the very beginning. According to the Secretary of Justice, the contract of Landing with Nayong Pilipino is a Build-to-Operate Transfer (BOT) contract disguised as a lease contract. Because it is a build-operate-transfer project, it should have complied with the BOT law including public bidding. I hope the presidential commission on corruption will take the lead and file the necessary complaint with the Ombudsman."
Nayong Pilipino officials dispute claims that they did not stick to procedural and legal requirements, claiming it had been maligned 'by entities who have selfish and monopolistic business interests to protect.'
It said: "We were not given our day in court. We became targets of a vicious smear campaign solely aimed at derailing the NayonLanding project, ostensibly over charges of corruption. This is a blatant lie."
President Duterte has already fired all NFP board members for signing off the contract.
The plan was to build an integrated resort with an indoor cultural theme park and waterpark, Asia's first and largest indoor movie-based theme park; luxurious hotel rooms; a 4,000-seater capacity ballroom for MICE and related events; an elite shopping mall with the best brands; and a world-class casino with a gaming area of about 7,000 sqm.
It would have created 10,000 jobs and aimed to bring 2m to 3mforeign tourists to the country with a planned opening of 2022.