By
Phil
- 6 October 2014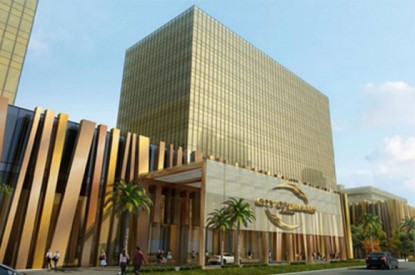 City of Dreams Manila will be equipped with IGT Advantage systems, sbX Floor Manager and Service Window, providing a comprehensive patron interaction and floor optimization suite of solutions and applications when it opens its doors later this year.
An extensive bonusing tool set which includes Xtra Credit, Point Play, Scheduled Return Play and Carded Lucky Time are among the elements that will drive meaningful promotion capabilities, in addition to direct player interaction through Message Blast.
"City of Dreams Manila has carefully selected the latest and greatest innovations, technologies and amenities for its lavish new resort, and the choice of IGT systems is no exception. We're driving player excitement with personalized communication on the casino floor, combined with IGT's extensive game library with flexible bonusing technology in a variety of themes," said Mark Michalko, IGT Director of Sales Asia. "We're also empowering the operator with advanced technologies including Asia's first installation of EZ Pay Mag Card, and the backing of IGT's Manila office to provide local support."
The IGT Advantage installation at City of Dreams Manila will provide Machine Accounting, Advantage Monitor, Patron Management and the Visual Slot Performance Tool, which deliver valuable up-to-the-minute data on player activity and preferences, giving the operator the option to change content dynamically to optimize floor performance. Plans also include the new EZ Pay Mag product to take cashless to the next level, offering players a card-based cashless option alongside EZ Pay ticketing.
City of Dreams Manila has also selected IGT Tournament Manager with 52 IGT video poker machines, transforming what was once a singular terminal play experience into a fully interactive video poker tournament, enabling the casino to host events to further drive player interaction.