By
Phil
- 22 September 2020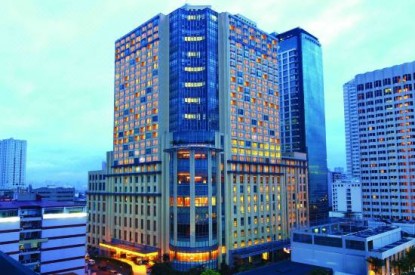 Hong-Kong listed International Entertainment Corporation has moved one step closer to its aim of transforming an existing hotel in Manila into an Integrated Resort casino following the issuance of a provisional license from PAGCOR.
The existing development is believed to be the New Coast Hotel Manila, located in the heart of Malate business district.
Dr. Choi Chiu Fai Stanley, Chairman of International Entertainment Corp. said: "The Board is pleased to announce that on September 18 2020, MSPI received a letter from PAGCOR, the regulatory and licensing authority for gaming and gambling in the Philippines, informing that PAGCOR has conditionally approved the issuance of the Provisional License to MSPI. MSPI and PAGCOR will further negotiate for the terms of the provisional license agreement to be entered into between PAGCOR and MSPI in relation to the grant of the Provisional License. As and when there is further development in relation to the Provisional License Agreement, the company will comply with all relevant requirements, and where necessary, make further announcement(s) in accordance with the Listing Rules as and when appropriate."
The company wants to 'expand and upgrade the current hotel premises, facilities and services by the establishment and operation of a casino and the development of an integrated resort in the City of Manila, Philippines.'
The company leases casino equipment to PAGCOR and, via its Lucky Genius subsidiary, owns the rights to operate land-based live events offering poker utilising the PokerStars brand in Macau, Japan, South Korea, Vietnam, Singapore, Malaysia and Cambodia.