By
Phil
- 17 September 2019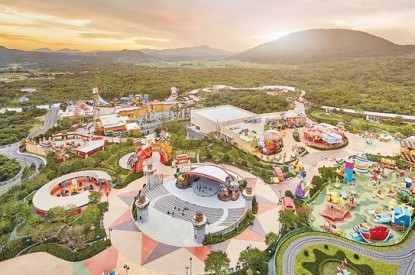 Landing Resorts has just six months to secure new land for its proposed US$1.5bn casino resort and theme park called NayonLanding, having seen its lease agreement at the Entertainment City in Barangay Tambo, City of Parañaque, cancelled.
Philippine President Rodrigo Duterte sacked the whole Nayong Pilipino Foundation board, following claims of irregularities in the deal, on the day that Landing broke ground on the project in August 2018.
Yang Zhihui, Chairman and Executive Director, of Landing said: "The group will try to find another piece of land for the development of the Integrated Resort, and the company will make further announcement as and when required under the Listing Rules in case any update on the project."
He confirmed that the group had been served with a letter by Nayong Pilipino Foundation confirming that the lease dated 15 March 2018 entered into between Landing Philippines and NPF for the development of the Integrated Resort has been declared void by the Office of the Government Corporate Counsel, Department of Justice and the Office of the President.
"As such, the group will follow up with NPF on the formal termination of the Lease and the refund of money previously paid to NPF under the Lease," Mr. Zhihui added. "Given that the Lease is now declared void, the Philippine Amusement and Gaming Corporation (PAGCOR), the regulatory and licensing authority for gaming and gambling in the Philippines, has requested Landing Philippines to submit a proof of ownership or lease of land within 180 days from 10 September 2019 in compliance with the Provisional License. If Landing Philippines fails to comply with such provision and cannot remedy the same within ninety 90 days after receipt of a notice from PAGCOR, the Provisional License may be revoked or suspended."
NayonLanding, which aimed to symbolise the rich culture and heritage of the Philippines landing in the Entertainment City, was due to open in 2022. Landing was aiming to build an indoor cultural theme park and waterpark, Asia's first and largest indoor movie-based theme park, 1,500 luxury hotel rooms, a state-of-the-art convention centre with a 4,000-seater pillar-free grand ballroom fit for large-scale events and conference, a shopping mall with a variety of international brands, and a world-class casino operated by an internationally experienced casino management team. The Integrated Resort would have created up to 10,000 jobs and was aiming to attract an additional 2 to 3m foreign visitors to the country.