By
Phil
- 20 May 2022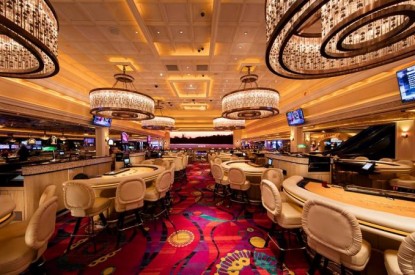 Fitch Ratings has said that GGR at Okada Manila in the Philippines will bounce back to within 20 per cent of pre-pandemic revenues this year, reaching the same levels of early 2019 by 2023.
The ratings agency said GGR would increase by 30 per cent in 2022 and a further 14 per cent in 2023 saying the operation would 'continue to stabilize and recover to at least the levels before the COVID-19 pandemic affected its business.'
Fitch said: "We are assuming IR revenue will be around 80% of the pre-pandemic level in 2022 before recovering almost fully in 2023, broadly in line with our assumptions for comparable global casino markets. Universal's Manila IR business has not been operating at its full scale and has not been receiving a significant volume of international travelers due to the pandemic, with domestic customers driving the recent recovery."
It also said that Universal's pachinko machine business was ' financially self-sufficient and it has paid for the construction and funding needs of the IR business.'
"However, its performance has been volatile and, to some extent, unpredictable. Fitch forecasts Universal's amusement-equipment segment revenue in 2022 will recover to 2020's level, which was the peak in the past four years," Fitch added.