By
Phil
- 31 January 2019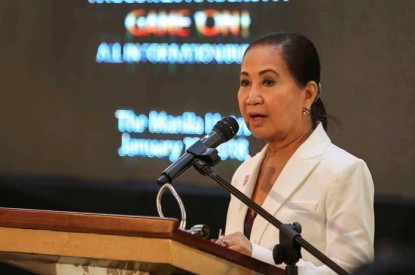 Andrea Domingo, the Head of PAGCOR, the Philippines gaming regulator, believes the Philippines will fall behind other Asian hospitality industry if President Rodrigo Duterte's ban on new licences stays in place.
She wants the President to use a more selective means of choosing whether new casino licenses should be issued. Speaking to Bloomberg, Ms Domingo said: "Gaming seems to be the sunrise industry now in Asia. There are still areas in the Philippines that can still absorb and benefit from these investments, which won't go here with the current ban."
A ban on new casino licenses was introduced in January 2018 for five years ending plans for Macau operator Galaxy Entertainment to build on the island of Boracay.
The Philippines' casino market reached $3.8bn in 2018, up 13 per cent from 2017. It is expected to reach US$4.1bn by the end of 2019, although Ms Domingo believes that markets opening in Japan, Vietnam and Cambodia will 'threaten' operators in the Philippines.
PAGCOR saw its income from gaming increase to Php67.9bn (US$1.3bn) in 2018, marking an 18.34 per cent year-on-year increase. Its net income of Php31.5bn saw a jump of 536 per cent from last year.