By
Phil
- 15 March 2020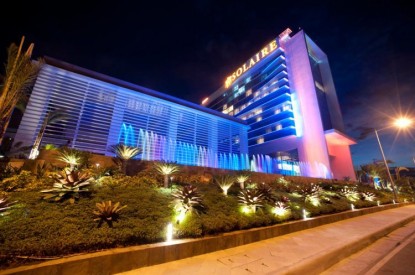 Gaming has been temporarily suspended in Manila with regulator PAGCOR confirming the action was effective immediately, following President Rodrigo Duterte's decision to place Metro Manila under community quarantine due to concerns over the spread of COVID-19.
PAGCOR said: "In line with the instruction of President Rodrigo R. Duterte to put Metro Manila under community quarantine to prevent the further spread of the Novel Corona Virus Disease-2019 (COVID-19), the Philippine Amusement and Gaming Corporation (PAGCOR) is suspending all gaming operations effective immediately."
The suspension applies to land-based casinos (both PAGCOR-owned and operated as well as all licensed and integrated resort-casinos), electronic game (eGames), bingo (traditional and electronic), sports betting, poker and slot machine clubs, and other activities regulated by PAGCOR, and will last for the duration of the National Capital Region (NCR) community quarantine imposed by the government.
In accordance with Executive Secretary Salvador Medialdea's directive, restaurants and food outlets within the gaming areas may remain open. Hotels where the casinos and gaming facilities are housed may continue to accommodate guests, but are discouraged from hosting large functions and events.
PAGCOR added: "PAGCOR believes in the seriousness of the COVID-19 situation. Hence, it supports the government's extreme effort in containing the virus. For its part, the state-run gaming agency has decided to prohibit public gatherings in its gaming venues and in the licensed gaming properties that it regulates. This measure is intended to ensure the safety of both gaming employees and customers and eventually, the general public. As regards Philippine offshore gaming operations (POGO), only a minimum number of workers will be allowed in their workplaces. The rest of POGO workers will be restricted to their respective living quarters where they will observe social distancing and quarantine protocols."
Prior to the suspension of operations, PAGCOR has remitted P2 billion to the Social-Civic Projects Fund (SCPF) under the Office of the President for the Department of Health's procurement of personnel protective equipment (PPE) and operating expenses of the Bureau of Quarantine and support for the tests being conducted by the Research Institute for Tropical Medicine (RITM). It is also in the process of procuring PPE and food for frontline workers and communities affected by the pandemic.
PAGCOR casinos located outside Manila will remain operational but could see operations suspended if local government opts for a community quarantine.
PAGCOR added: "All areas outside NCR, once the local government declares community quarantine, operations of PAGCOR properties will likewise be suspended. Restaurants and food outlets are permitted to remain open, as are hotels attached to casinos and gaming facilities, although all are discouraged from hosting large functions or events. The suspension doesn't apply to the POGO (Philippine Offshore Gaming Operators) industry, however PAGCOR said that only a minimum number of workers will be allowed in their workplaces with the remainder "restricted to their respective living quarters where they will observe social distancing and quarantine protocols."