By
Phil
- 14 October 2014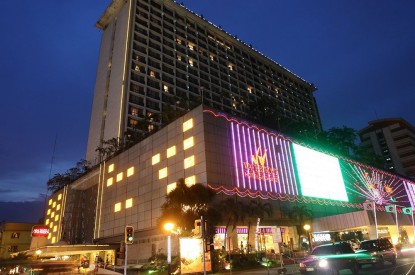 PAGCOR, the Philippine Amusement and Gaming Corp, has confirmed that any new casino projects will have to go through a tender process.
The confirmation follows speculation that once the licence for The Pavilion Casino at the historic Army-Navy Club (ANC) in Manila expires in 2016, it will be converted into a casino and spa by a company called Oceanville Hotel and Spa Corp.
Pagcor Chairman and Chief Executive Officer Cristino Naguiat Jr. said: "The Pavilion will expire in 2016 and there will be a bidding process. We have to undergo a bidding process. We will go for what will be advantageous to the government."
The proposal has drawn criticism from Republican Terry Ridon of Kabataan, who said: "It is yet another instance of big money trumping national historical interest in violation of Republic Act 10066 or the National Heritage Act of 2009. Old structures like this have original components which should still be preserved. Because not all of them are unsound are unusable. And even if they can no longer be used, there are ways to preserve them and integrate them into the new development."
PAGCOR, meanwhile, is set to fine another operator about to enter the Philippine market with Japan's Universal Entertainment Corp facing delays to opening its US$2bn casino in Manila Bay next year. Universal's local subsidiary Tiger Resorts Leisure and Entertainment, said last month that the first phase was likely to be ready in 2016, a year later than planned.
Mr. Naguiat said: "Based on the project implementation plan, they are supposed to finish it by March next year. The lawyers are looking into it."