By
Phil
- 12 May 2015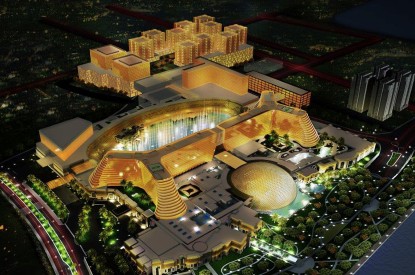 PAGCOR, the Philippine gaming regulator, has given Tiger Resorts, the operator controlled by Kazuo Okada's Universal Entertainment, 90 days to explain why it shouldn't have the licence for its future casino resort in the Philippines revoked.
PAGCOR has already confiscated a $2.2m guarantee payment from Tiger, paid when it secured the licence for Manila Bay Resorts, due to delays to the completion of the project. The regulator has said it could even suspend the licence due to Tiger's failure to meet the minimum requirement of 50 per cent project completion by the end of March as set out in its licence.
Francis Hernando, Vice President of PAGCOR, said: "It [the fee] was forfeited. Shortly after the deadline, we deliberated internally. They requested for more time to finish the project. We gave them 90 days to explain why the licence should not be suspended because of the delays. We have been in that 90-day period since April 21."
Tiger has argued that the project is 56 per cent complete so far. It should have completed the resort on March 31, 2015 but said it was likely to open the first phase in 2016, a year later than planned.
However, according to Mr. Hernando, the likely opening is now the first quarter of 2017 with Tiger stating it would be building a bigger resort complex than initially envisioned.
Tiger's is one of four $1bn projects planned for Manila Bay with vision being for the Southeast Asian country to rival Macau as a gaming destination. Bloomberry Resorts has already opened its Soliare operation whilst the partnership between Belle Corp and Melco Crown Entertainment have opened their City of dreams Manila.
Alliance Global Group and Genting plan to open the $1.1bn Phase 1 of its Resorts World Bayshore project in 2018.
"The overall vision is to make the Philippines a recognised entertainment destination in the region. Ideally, we should have a complete product. One less resort obviously dilutes that vision," Mr. Hernando said.
It is aiming for annual gaming revenues of US$7bn, equating to the levels generating by Singapore and Las Vegas by 2020.
Universal has endured a torrid time in the Philippines so far. The Okada group was recently cleared of any corruption allegations in relation to its Tiger Resorts casino venture in the Philippines. It had been involved in a $40m case on allegations that his company smoothed the passage to its licence award by paying money to Rodolfo Soriano, a consultant of former PAGCOR head Efraim Genuino.
It has also been embroiled in a legal battle with its once local partner Century Properties after Mr. Okada terminated a deal for Century to be a real estate partner in Manila Bay Resorts. PAGCOR ruled that it will not be able to open Manila Bay Resorts until it has secured a local partner to work with.