By
Phil
- 13 December 2022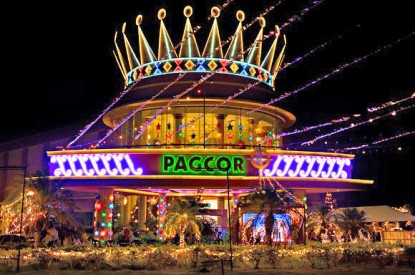 The Philippines Department of Finance has reiterated calls for PAGCOR to be stripped of its dual operator/regulator model with opinion split over whether it should remain as an operator or be forced to sell off its 47 casinos and act solely as a gaming regulator.
Department of Finance Secretary Benjamin Diokno believes it is 'wrong' for PAGCOR to continue in its conflicting roles.
"PAGCOR is a regulator but at the same time, it operates gambling companies. That's wrong," he said. "If you're a regulator, stick to that. You cannot run gambling casinos. It's like saying that you have a central bank and yet you're also running a bank. That cannot work. In the short and medium term, there will be no revenue loss because of privatization proceeds. The new leadership should consider the worthiness of their move appropriate to their role."
PAGCOR chair Alejandro Tengco agrees and has said the move to become a regulator is 'appealing.' 
Others, including House Speaker Rufus Rodriguez believe thought that a completely new, dedicated casino regulator should be established in the Philippines, allowing PAGCOR to pursue a business model as an operator. 
The matter was discussed at a meeting focusing primarily on whether the mooted Maharlika Wealth Fund should go ahead. It would receive ten per cent of PAGCOR's revenues to invest in international financial markets and large-scale infrastructure projects around the world.