By
Phil
- 1 April 2019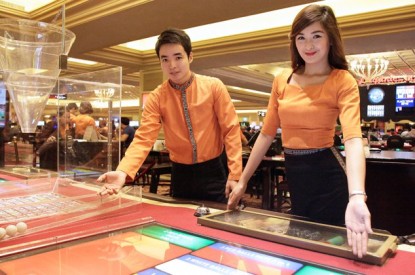 Travellers International Hotel Group, owner and operator of Resorts World Manila (RWM), reported audited consolidated financial results with gross revenues increasing 17 per cent to P24.7bn driven by both gaming and non-gaming segments. EBITDA and net profit ended the year at P3.9bn and P1.4bn, respectively.
The news is a welcome return to growth following the June 1, 2017, arson attack which saw 38 people tragically die at the venue.
Travellers' gross gaming revenues saw a 17 per cent increase supported by the sustained growth in all gaming segments. Likewise, non-gaming revenues rose by 17 per cent to a record high of P4.7bn. Property visitation increased by 11 per cent averaging 28,500 per day while average occupancy rate for the four hotels – Marriott Hotel Manila, Maxims Hotel, Hilton Manila, and Holiday Inn Express Manila Newport City – was 79 per cent with a total room count of 1,811.
"The improved performance was helped by the opening of the ground floor gaming at the Grand Wing as well as the launch of Hilton Manila and the Sheraton Manila Hotel," said Kingson Sian, President and CEO of RWM. "Both hotels added a 747 rooms to the company's hotel portfolio."
The Grand Wing will have three international luxury hotels. In addition to Hilton Manila which opened in October 2018, the Sheraton Manila Hotel is already on its soft opening, and the Hotel Okura Manila will open this year, bringing the Grand Wing hotel room count to approximately 940. It will include new gaming, entertainment, and retail spaces, as well as six basement parking decks.
"When the Grand Wing is fully operational, RWM will be the largest and most versatile integrated resort in the country offering our customers thrilling experiences," said Sian.
Once construction of all hotels are completed, RWM will have the highest number of hotel rooms for a single property in the Philippines.