By
Phil
- 26 February 2018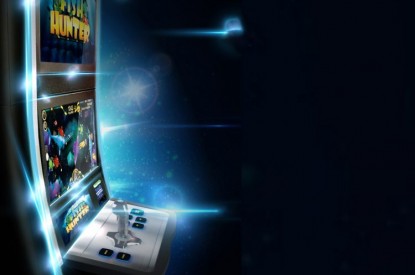 TGG Takara Gaming Group, the world's first Asian focused game distributor for casino entertainment, has agreed a deal with Solaire Resort & Casino to integrate the successful Philippines casino operator to its Asian VIP and middle-class focused gaming machine on the casino floor.
TGG's CEO & CO-founder Raymond Chan said: "TGG has always been eyeing the potential of the Philippines market and with this agreement, it places TGG in the best position to expand the Asian VIP and the rapid growing Middle-Class market, who spent billions in casinos every year. We are excited to distribute sophisticated Asian Focus entertainment experience for players from game developers around the globe, and embedding state-of-the-art GLI-approved technology towards Solaire's casino floor through this agreement."
The group has seen a gap in worldwide casino market for Chinese-designed slot machines with the launch of its first such product Fish Hunter quietly turning heads for people in the know at ICE.
The concept is simple; take games proven in other sectors of Asia's leisure spend and bring them to the land based casino gaming floor.
Albert Yu, Chief Operating Officer of TGG, said: "It's amazing to think that given the tens of thousands of Chinese players walking across Macau's gaming floor's to play baccarat each and every day, there isn't one bank of Chinese-proven games to attract any potential slot spend. We offer an open source platform, which is GLI certified. We're looking to partner with more Chinese gaming studios to bring in proven titles with huge databases of existing players to the gaming floor. We're providing a channel for these gaming studios to showcase their games. The first game we've adapted; Fish Hunter, has an active player database in China of more than 10M, that's just one game! This is a tremendous opportunity for casinos to attract new wave of slot players. So why aren't there any Chinese companies manufacturing casino slots? It doesn't make any sense to me."
Showing exactly what it can do in this sector, TGG's engineering team is now adapting an arsenal of popular games in partnership with multiple China-based game content providers. In particular with Fish Hunter, a range of bonus features that have captured the video skill game market in China since its debut in 2009, the game is on schedule to be rolled out into multiple casinos on test.
"Whilst our initial focus is on addressing what we see as a perfect niche in a heavy Chinese players market, TGG isn't limiting itself. We're looking for content providers from all over the world to help provide more niche gaming products tailored to specific slot players all over the world. Some casinos may want slot machines or indeed game content that is more heavily custom made for the individual casino, which is something we are offering. The big slot manufacturers just don't have the flexibility to do this. Moreover, in a bigger picture, TGG is also a bridge between online/offline, attracting players from online to offline, vice versa, all parties will benefit from this. TGG is expanding the gaming horizon, creating a new genre of gaming which is not limited to only slot machines, it can be any games from anywhere as long as it is certified to be fair play, it is a whole new casino gaming experience."
In just two and a half years the company has already deployed into seven different jurisdictions worldwide and partnering with over 20 gaming studios.
TGG is really laying down a blank canvass to slot operators in a move that TGG's Co-founder & CEO Raymond Chan doesn't underplay: "This could be the biggest thing in gaming innovation since the invention of the slot machine 100 years ago. We are proud to be part of the team with casino operators and game manufacturers to make this happen together," he explained.