By
Phil
- 19 June 2017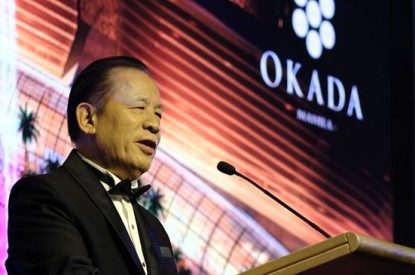 Tiger Resort, the operator behind Okada Manila, the casino resort in the Philippines, has removed Kazuo Okada as its Chairman.
Tiger Resort is owned by Japanese gaming giant Universal Entertainment, of which Mr Okada is the founder and Chairman. Universal on June 8 it was suspending Okada, pending investigation. He is accused, along with a fellow director of 'a serious violation of governance' concerning the transfer of around US$17.3m from the company's accounts in March 2015.
Tiger Resorts stated: "As a consequence of the recent actions at Universal Entertainment a special stockholders' meeting of Tiger Resort was convened followed by an organisational meeting of the board. Mr Kazuo Okada was removed as chairman of the board. Justice Manuel Lazaro has been elected chairman and Mr Kenji Sugiyama as president. Mr Antonio Cojuangco, Mr Rey David and Mr Steve Wolstenholme remain as directors."
Universal is conducting 'an interim investigative report' into the incident with a conclusion expected on or around June 30.