By
Phil
- 18 July 2016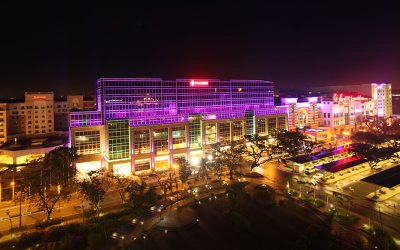 Travellers International Hotel Group, a joint venture between Philippines-based Alliance Global Group and Genting Hong Kong is delaying its second casino project destined for Entertainment City in Manila.
Travellers said: "The company confirms that it has sought and secured the approval of the Philippine Amusement and Gaming Corp (Pagcor) for a fourth quarter 2020 completion schedule to help preserve the Philippine gaming industry by allowing the growth of gaming demand to catch up and match the rapid growth of gaming supply in light of the operation of the integrated resorts in Entertainment City."
"We remain optimistic in the long-term tourism and gaming prospects of the country and is committed in growing both its gaming and non-gaming offerings."
First quarter GGR dropped by 18.1 per cent year-on-year to US$120m.
Kingson Sian, President and CEO, Resorts World Manila said: "Despite increased competition last year, the Company achieved solid net profits and operational efficiency while strengthening its non-gaming segment. As such, we are able to deliver quality earnings to our shareholders, just as we did in the previous year."
The company said it was on track with its expansion projects for both gaming and non-gaming business units. Phase 2 is on its tail end with the completion of the Marriott West Wing due in the second half of the year. While the Phase 3, which will consist of three hotels – the Hilton Manila, Sheraton Manila Hotel, Maxims Hotel new wing, additional gaming area, new retail spaces and six basement parking decks, will be completed by the end of 2017.