By
Phil
- 3 October 2022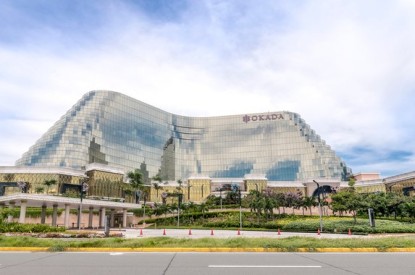 26 Capital Acquisition Corp. and UE Resorts International have reiterated their mutual commitment to and strong support of their previously announced Agreement and Plan of Merger and Share Acquisition dated October 15, 2021by jointly consenting to extend the termination date of the of the Agreement.
UE Resorts International is the holding company of Okada Manila, the premier casino and integrated resort in Entertainment City, Manila. Okada Manila is the largest integrated resort in the Philippines and amongst the largest in the world. 
Per the terms of an amendment signed, UERI and 26 Capital have both agreed to extend the date on which either party could terminate the transaction contemplated in the Agreement from October 1, 2022 until October 1, 2023. 
The extension of the termination date illustrates the commitment on the part of both parties to successfully close the merger transaction contemplated by the Agreement. The amendment will provide additional time to complete the transaction. Both parties remain dedicated to working to close the transaction as expeditiously as possible.
Upon closing of the transaction, UERI will become a publicly traded company and have its common stock and warrants listed on Nasdaq.
When completed, the merger will bring together the complementary strengths of both organizations allowing the publicly traded company to unlock value and drive growth opportunities for the business and its shareholders.
"I remain extremely excited about this transaction and the opportunity for our investors to participate in one of the fastest growing Asian gaming markets," said Jason Ader, Chairman and Chief Executive Officer of 26 Capital. That fact that Universal Entertainment is willing to extend the agreement by a year demonstrates the dedication of both parties to complete the merger."