By
Phil
- 12 December 2018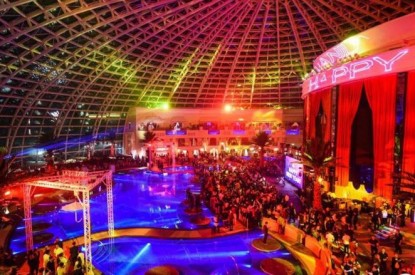 Japan's Universal Entertainment has managed to raise US$600m through the placement of privately held notes, with the money being used to complete Okada Manila, its Philippine casino resort, and to pay off debt.
The notes were issued on December 11 2018 and will mature on the same date in 2021. The news came as the Integrated Resort enjoyed its best ever month with record results in November
GGR for the month came in at P2.9bn with Adjusted EBITDA coming in at P527.8m due to higher win rates in VIP and mass market gaming as well as recently signed junkets.
VIP revenue came in at P1.5bn in November with mass table games generating P763m and slot P695m. has so far generated GGR of P24.7bn for the year so far.
The company stated: "Gross gaming revenue and adjusted segment EBITDA reached a record-high respectively in November. Gross gaming revenue increased by nine per cent and adjusted segment EBITDA increased by 42 per cent month on month respectively. The profit after Depreciation & Amortization of November also became positive. Gross gaming revenue increased by higher win rates in VIP and mass market table games. Gross gaming revenue increase was also associated with additional revenue contribution by new contracted junkets in VIP table games within this quarter and mass marketing initiatives which continuously drove foot traffic in the mass market. Adjusted segment EBITDA increased sharply driven not only by revenue increase but also by more favourable junket agreements, and an increased proportion of higher margin mass market revenue. The hotel side of the business continuously kept high occupancy rate of 97.4 per cent in November 2018 with the entertainment business recording its highest daily revenue on November 30 due to a Cove nightclub event by world renowned DJ Tiesto."
The company added that the money raised from the issuance of notes will fund building costs at Okada Manila with around half of its total 1,000 hotel rooms still needing to be built. It will also be used to repay borrowed money from its subsidiary Tiger Resort Asia, who took out US$293m in February as a short-term loan.