By
William
- 15 February 2022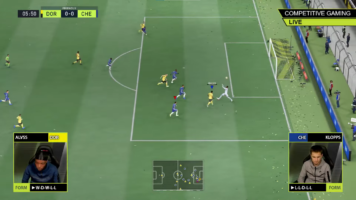 SIS has agreed a deal with Polish operator, Betfan, for its new Esoccer Competitive Gaming esports betting product.
Betfan customers will now be able to watch and bet on live head-to-head Esoccer events between skilled gamers, with a schedule of 24 matches played out across an eight-hour period each day, seven days a week – soon to be ramped up to 24/7 coverage over the coming weeks.
Mariusz Świętochowski, Managing Director at Betfan, said: "Since partnering with SIS, Competitive Gaming has proven to be a huge hit with our customers, with the high-quality product having helped us to increase engagement and drive incremental revenues.
"Esoccer is very popular so naturally we're delighted to be expanding our esports betting offering through this deal, while we are extremely confident it will be well received by our customers moving forward."
Betfan recently went live with Ebasketball from SIS Competitive Gaming, an end-to-end solution built specifically for sportsbooks. Betfan's customers have access to live streamed pictures, commentary, on-screen graphics with betting triggers, and data, plus an extensive range of markets and prices for over 150,000 live events a year, including Ebasketball events which take place 24/7 in five-minute quarters.
Paul Witten, Commercial Director at SIS, added: "We're very pleased to be adding Esoccer to our SIS Competitive Gaming portfolio and are pleased that Betfan are going live with the content.
"From the initial success of our Ebasketball product with Betfan, it's clear that their customers have really taken to the fast-paced action and multiple betting opportunities that SIS Competitive Gaming provides, and we expect that to continue now they have access to our Esoccer offering."