By
Lewis
- 12 November 2014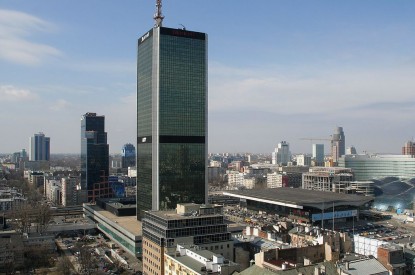 Poland's gaming regulators are considering changes that would allow online gaming in the country. At present the market is dominated by land-based gaming with the exception of sports-betting licences granted by the Polish regulator. However, four new amendments tabled this year that would not only open the door to additional forms of online gaming, but also liberalise the market and make it easier to offer online gambling services in  Poland (sports-betting can only be offered to Polish players by operators registered in Poland).
The first amendment now being considered by both  governmental and non-governmental institutions would allow EU gambling operators to obtain a  Polish licence and conduct gambling activities in Poland, including online betting, through a Polish branch or subsidiary. Taxes would have to be paid in Poland as a result and be subject to exactly the same obligations as a Polish subsidiary with respect to the terms and  conditions of running an online betting business, including  the obligation to have a Polish website address (".pl"),  capital requirements, consent for any changes in the  operator's structure, and reporting obligations.
The amendment would also force a new requirement to implement a responsible gaming policy, which should be visible on the operator's website, while no changes as yet proposed with regard to the level of the gaming tax. At present a 12 per cent  gaming tax is imposed on the turnover of Polish betting operators.
A further proposal would allow the Internet to be used as a new distribution channel for  selecting numbers, signs, and other features in number games, as well as stakes and winnings. The third amendment would allow online poker and poker games/tournaments between players. In the case of small prize pools not exceeding PLN 760 (approx. EUR 190), this could be done without a licence; poker played against the operator (i.e. poker as a type of gambling) would  still only be permitted in casinos (currently, poker games  and tournaments may only be held in casinos).
Related Stories